Shelf-stable products do not require freezing or refrigeration to maintain their quality for several months or years. Examples of non-perishable, shelf-stable items include food and non-food products, such as cleaning solutions, cosmetics, and toiletries. Some products are naturally non-perishable, such as cleaning liquids and powdered products. Others require processing to make them safe. Shelf-stable foods and beverages undergo preparation to kill germs. These products also require packaging that will keep out air and microorganisms to keep the contents safe and shelf-stable.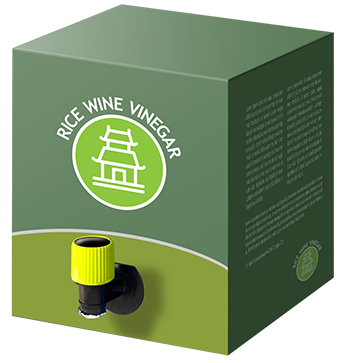 Shelf-stable products include everything from milk to meals.
Milk, liquid and powdered
Pickled foods
Soy sauce and other condiments
Dried egg whites
Jerky and other dried meats
Rice and dried pasta
Dried or canned beans, peas, fruits, and vegetables
Meals ready to eat (MREs)
Canned or pouched meats or fish
The above examples illustrate the wide variety of shelf-stable foods which also have equally wide-ranging container needs to maintain quality. With advances in processing and packaging, the options can increase and provide consumers with even more shelf-stable foods.
How Long Does Shelf-Stable Food Last?
According to the Food Safety and Inspection Service (FSIS) the times that shelf-stable foods last depends on the packaging and the type of food. Foods that last the longest are either dried or have low acidity before canning or packaging.
Low-acid canned goods will last between two and five years. However, high-acid canned foods, such as tomatoes, will only maintain their quality for 12 to 18 months. Rice and dried pasta stay fresh for up to two years. Meats vary in their longevity. Canned ham lasts the longest with a shelf life of two to five years. Canned or pouch tuna or other fish will stay good for up to 18 months. Dried jerky will be good for one year when stored at room temperature. The longest-lasting foods are MREs, which can stay safe to eat for up to seven years.
What Makes Something Shelf-Stable?
So, what does shelf stable mean? It reflects the long shelf life at room temperature of products that have gone through processing and packaging to support their extended storage times at room temperature.
The product, treatment, and packaging all play major roles in whether something is shelf-stable. First, foods must undergo some process to remove microorganisms.
Foods, such as fresh vegetables or fruit, typically require pasteurization or heat treatment to prevent the growth of bacteria and make them stable for shelf storage. Heat-treating foods or completely drying them kill any pathogens in the food that could grow at room temperature. With adequate processing to rid the product of bacteria, many foods and beverages can have long storage lives in the proper containers.
For foods to remain shelf stable after processing, they should use storage designed to keep out air and contaminants. Using food-grade packaging that retains the purity of the contents is vital to ensuring the food safety of shelf-stable goods.
CDF Corporation produces mindful packaging for food and beverage products that reduce the use of materials and keep foods safe. Our bag-in-box solution for food and beverage applications keeps contents stored in an air-tight container to maintain freshness for as long as possible. Additionally, with less material and lighter weight compared to rigid plastic or glass containers, these bags cost less to make and transport. Bag-in-box works well to replace rigid packaging for shelf-stable UHT-treated or pasteurized products. Contact us for more information or to get a custom solution for your shelf-stable products.