In a quest to advance a more circular economy, consumers and governments have primarily directed their ire at a particular substrate – plastic – that just so happens to be used in many packaging applications. Now, while plastics do have some serious end of life recycling challenges, which we'll get into in this post, let's preface those challenges by speaking about some of the benefits of plastics. According to the Flexible Packaging Association (FPA), plastics packaging requires fewer raw materials and resources to make. It is lightweight and takes up less space, making it easier to store and transport and help extend product shelf life and reduce food waste. However, even noting these benefits, they're outweighed mainly by the end of life challenges – and as long as plastics continue to be discarded into landfills and oceans, they're going to be problematic.
So what can be done to improve plastics recycling over the next decade? Let's take a look at this and further challenges the industry must overcome to remain viable:
Consumers Prefer Sustainable Packaging
In addition to governments pushing for more sustainable packaging, studies show that consumers prefer it as well – something that's just as significant. Much of this consumer perception toward plastic is undoubtedly influenced by increasing attention on the world's climate crisis and reports that indicate that there could be more plastic in the oceans than fish by the year 2050. It's helped put pressure on brands to seriously rethink their packaging strategy, as well as their total supply chain, from the materials used from the very beginning to the end. We wrote at length around sustainable materials in the supply chain, you can check it out here.
Key Challenges the Industry Must Overcome
There are many challenges that the plastics industry must overcome if it's to get serious about recycling, especially when you note that plastics recycling is not yet widespread, like corrugated board and paper packaging. Yes, there are certain bags and pouches that consumers can take to store drop-off locations for recycling. Still, these only apply to a select number of packages – and it's not exactly convenient for consumers to clean out plastic packaging and return it to a store drop-off point. It's a far cry from placing it in a curbside recycling bin or, worse yet, discarding it.
So what challenges does the plastics industry need to overcome?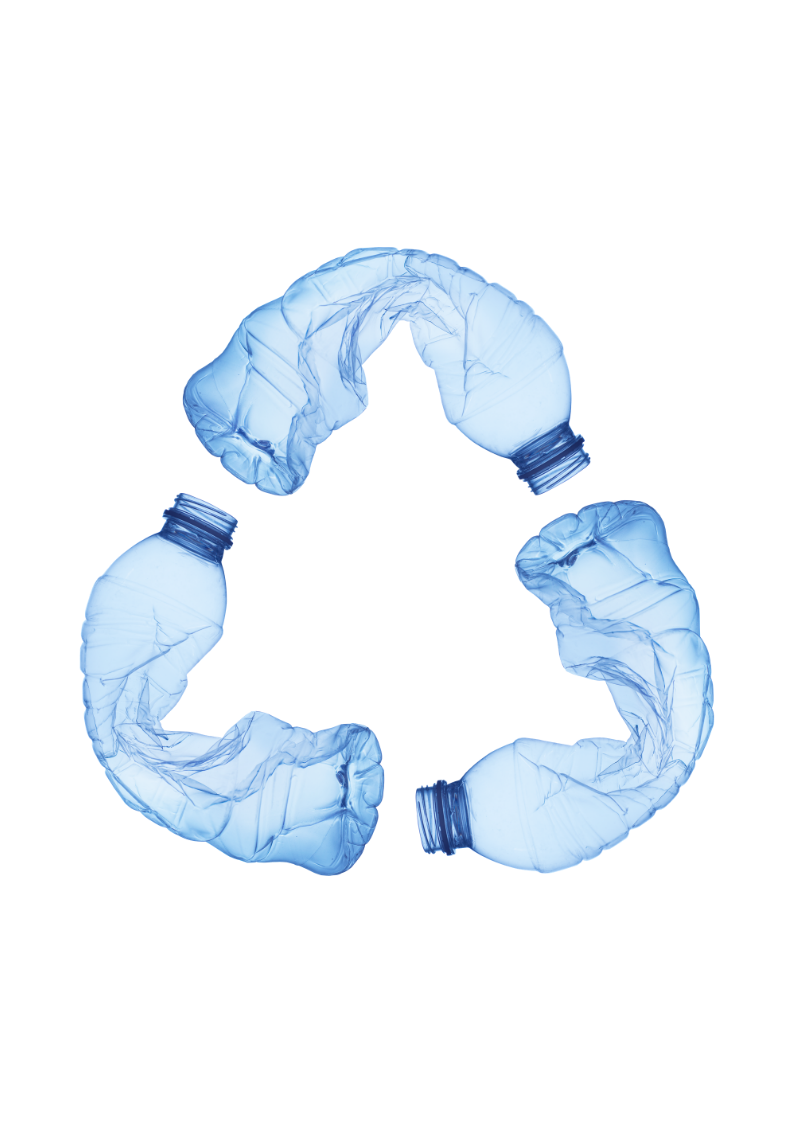 Further investment in plastic packaging recovery processes.
Investment in plastic chemical recycling processes.
Industry alignment so there's a unified approach to packaging sustainability, from the resin providers to film-makers to bag and pouch making converters.
More sustainable plastics, whether it's bio-based plastics that degrade in landfills or those that are more easily recyclable.
You can read more about these trends here.
Further Investment in Recycling, Recovery Technologies
While certain plastics can be recycled today, such efforts are hampered by a few factors. One is that doing so is expensive. Secondly, the availability of the equipment that can perform this is scarce. And three, there's generally little consumer awareness about how to recycle certain types of flexible plastics, so even those who are interested in doing it have a hard time doing so. The bottom line is that the clock is ticking on plastics. Preferred by brands for many of the advantages we listed in the introduction – not to mention a comparatively cheaper price point compared to other formats – plastics as a packaging format risks being both outlawed by governments on a widescale basis and boycotted by consumers if the end of life challenges aren't resolved, and resolved quickly. That said, there needs to be a much more significant investment in the technologies and equipment that can recycle plastics. And then, consumer awareness campaigns need to be considered that inform people what they need to do to ensure that this recycling happens.
How CDF's Innovative Products Can Help
Meta® Pail
Meta® Pail was designed to disrupt the traditional plastic pail market—and it has. The Meta Pail is a semi-rigid, vacuum-formed, plastic pail insert with a hermetically sealed laminated film lid, housed within an 8-sided corrugated Meta container. Meta Pail was developed for transporting semi-viscous, solid, and most liquids currently shipped in plastic pails. Meta Pail is highly customizable and various industries benefit from everyday conveniences Meta Pail provides.
The material reduction and sustainability statistics are impressive! They speak for themselves: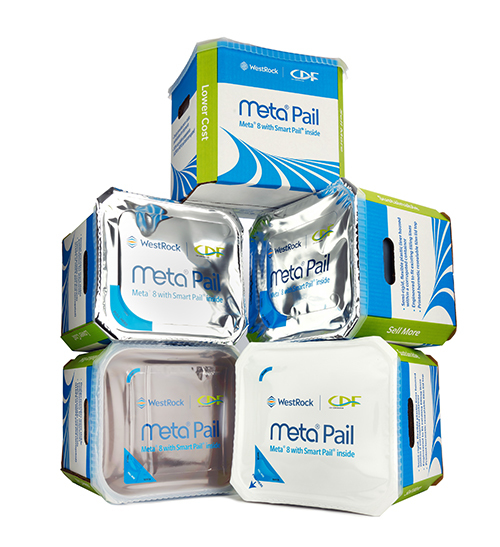 Meta Pail uses less packaging, lighter-weight materials, and weighs approximately 60% less than a plastic pail
Reduced impact on climate change (CO2emissions) by 52% over rigid pails
72% less solid waste than rigid pails
64% less energy usage than rigid pails*
Recyclable components: HDPE pail and corrugated container
Bag-In-Box
Bag-in-box packaging is a flexible package—with an inner receptacle and an outer package. Flexible bag-in-box containers use significantly less plastic than rigid containers—in fact, 80% less plastic. This is an important distinction for companies building their environmental reputations and looking for more sustainable packaging solutions. Less plastic translates to a more favorable disposal and recycling profile, and savings on time, money, and efficiency with transportation and storage. Energy consumption at all stages of manufacture, use, and disposal of bag-in-box flexible packaging is less than rigid containers, which means decreased carbon emissions during packaging manufacture, product filling, transportation, recycling, etc.
Here are a few of bag-in-box sustainability statistics: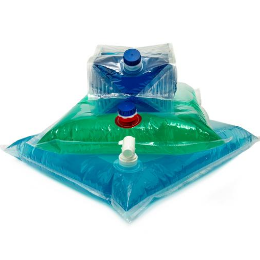 Uses 20% less energy to produce than rigid pails.
CO2emissions during transportation are decreased by 50% compared to competitive rigid containers.
Rectangular shape minimizes dead space by a 3:1 ratio, allowing more product per pallet.
Maximizes shipping capacity: 1 full truckload of bag-in-box is equivalent to 10 truckloads of rigid pails.
According to the Flexible Packaging Association, flexible materials produce 75% fewer carbon emissions than the next closest packaging option.
Liners
We have a number of liners, perfect for particular applications and customer requirements. Here's a quick rundown of them—find more information on their respective product pages.
Form-Fit IBC Liners work seamlessly—literally—during high-speed or challenging fills, and keep out oxygen for aseptic-requirement products. They are manufactured to form fit the internal shape of your intermediate bulk container.
IBC Pillow-Shaped Liners are pillow-shaped flexible containers that are typically constructed of two or three plies of linear low-density polyethylene and a barrier film when used for oxygen-barrier applications.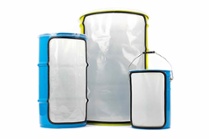 Air-Assist Liners are specially designed for convenient dispense and improved evacuation of high viscosity products, providing a smooth flow of product. The Air-Assist liner features a Form-fit liner with an attached air bladder. As the air bladder is inflated, it pushes against the Form-fit liner, forcing the viscous product out of the bottom dispense fitment, resulting in less residual product left in the liner.
Drum Liners provide a clean, economical, and sustainable way to get the most use out of a steel drum—or any drum. Using a liner helps keep the drum clean and ready for re-use or recycling. With or without liners, steel drums are regularly "reconditioned," which means they are cleaned by a third-party reconditioner and sold to be re-used. Adhesives and greases can be difficult to clean, so reconditioning isn't always a viable option to ensure a drum's extended life cycle. Using a liner inside drums makes the drum more palatable for a reconditioner to clean and get it back into a closed-looped system. We wrote extensively about the many sustainable benefits of drum liners in this article.
Are You Trending?
This discussion sheds light on how consumer trends influence industrial packaging and how it can continue to make a difference it the lives of everyone it impacts—directly and indirectly—in the supply chain. What plans has your company made for your packaging future?
We'd love to help you prepare for the future of packaging today. Contact us to talk with a packaging expert to see how we can customize a packaging solution for you.