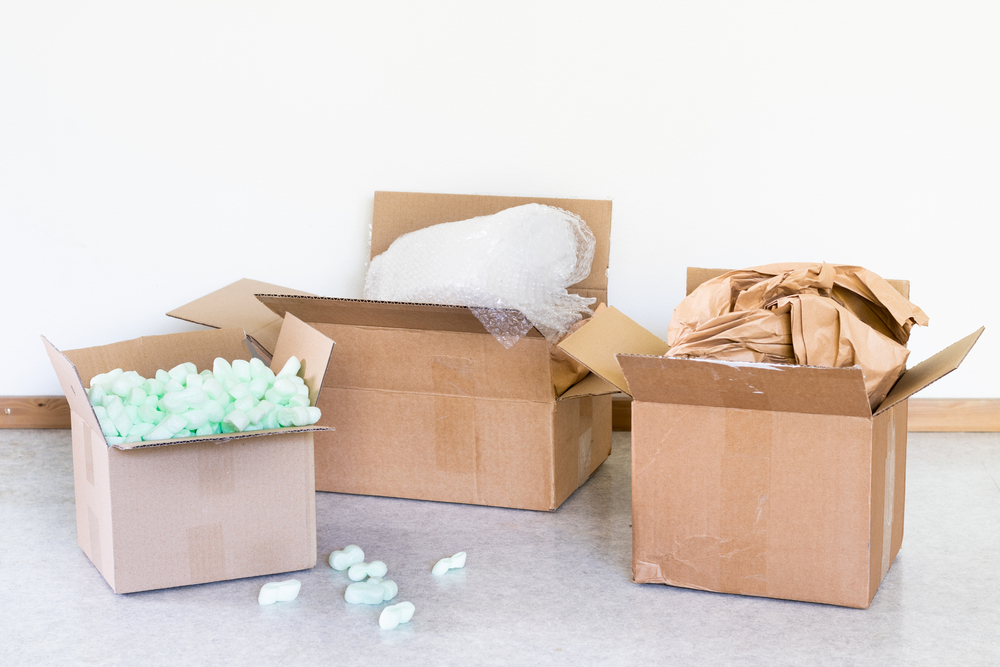 Expanded PolyStyrene, or EPS, is a white foam plastic often produced from polystyrene beads. Primarily used for packaging, insulation, and other more specific applications, EPS has its fair share of controversy surrounding it.
We'll get into some of the controversies a little more specifically throughout this post, but it's worth noting that these mixed feelings about EPS have forced many to consider alternatives. In this post, we'll get into some of the disadvantages of using EPS packaging and discuss some of the EPS packaging alternatives. Read on to learn more:
Environmental Impact of EPS Packaging
One of the biggest detractors to using EPS packaging is that there are significant barriers to recycling polystyrene foam. This material can be recycled, but there's a major lack of infrastructure and resources to do so. Because EPS is not accepted in standard curbside recycling bins, it needs to be transported to specific processing facilities for recycling, of which there are very few. And because it's a low-density material, it takes up a lot of space in trucks and transportation vehicles to get it to said recycling facilities. Because of all of the challenges involved in recycling EPS, it typically ends up in the garbage and is taken to a landfill.
With consumer preferences changing to sustainable goods and materials, EPS has largely fallen out of favor. And the material has been dealt several death blows in recent years. Take New York City, for example, which has banned the manufacture, processing, and sale of EPS and polystyrene loose-fill packaging since 2015. However, while some cities have banned it, others have not. And because it's economical to produce, many brands still use it in their product packaging.
Biodegradable Plastics and Plant-Based Materials
With so many consumers now focused on sustainability and waste management, research and development has been underway for a number of years to create more environmentally friendly solutions – especially as an alternative to conventional plastic packaging. As a result, biodegradable and plant-based packaging derived from renewable resources have emerged onto the market.
Biodegradable packaging is defined as any type of packaging that will naturally break down and decompose. It's typically produced using biopolymers, or molecules found in living organisms. Plant-based packaging, or bioplastics, is made with organic matter and renewable sources. Plant-based packaging also tends to be biodegradable.
However, one major problem with biodegradable and plant-based packaging is that it typically comes at a higher cost and it often only decomposes in the right conditions. As research and development improve, so too will the quality of biodegradable and plant-based packaging options.
Reusable Packaging Options
Packaging doesn't necessarily have to be recyclable or biodegradable to be sustainable. Packaging that can be reused or refilled is also an example of sustainability in packaging. Packaging also made of recycled or recovered materials is another good example of reusable packaging.
Some common examples of reusable packaging include the following:
Pallets
Bins
Tanks
Intermediate bulk containers, or IBCs
Reusable plastic (both rigid and flexible formats)
Hand-held containers
Trays
Totes
Dunnage
On this note, some options to consider for replacing EPS might include recycled foam, corrugated fittings, and paper void filling.
More Sustainable Packaging Solutions
It's important to note that not all plastic is bad. In fact, when plastic – whether it be rigid or flexible – is used in the proper manner, it can actually result in secondary sustainability benefits. For instance, bag-in-box packaging does more than just offer superior product protection compared to most conventional types of liquid packaging. Bag-in-box packaging is also lightweight and can offer savings on transportation costs during shipment. What's more is that many plastic bags can now be recycled and the corrugated box can be mixed with the standard recycling items and placed out on the curb.
Other sustainable packaging solutions include:
The Smart Pail®, a vacuum-formed pail insert housed with a corrugated box container
Contact CDF today to learn more about alternative packaging solutions to EPS and other materials.
Transitioning to Alternative Packaging Solutions
Whether you're looking for polystyrene alternatives or just trying to be more responsible with your packaging, transitioning to alternatives doesn't have to be as daunting of a task as it may initially seem. Here's a look at some of the tips to get started and accelerate any move to more sustainable solutions:
Select the solutions you want to adopt: Remember, a more sustainable packaging solution doesn't have to be biodegradable or plant-based. It can be something as simple as attempting to use fewer amounts of plastic or material in the package. Or replacing certain materials with formats that are reusable. Once you settle on the solutions that you want to adopt, then you can move on to selecting a supplier to meet the needs of your firm.
If you need help understanding what types of packaging you should be replacing or eliminating, we suggest holding an audit of your operations to see what solutions can make the biggest difference.
Work with the right packaging provider: It's important to work with a firm that can understand your needs and what you're trying to accomplish and become a true extension of your business.
Contact CDF Today
For more information on the disadvantages of EPS and to learn more about the various EPS packaging alternatives that are commonly used, contact CDF today. In the future, more major municipalities are likely to follow the example of New York City and ban EPS products after understanding the threat it poses to the environment and the community. Getting out in front of this trend and replacing EPS packaging with a sustainable alternative can help you stay competitive and not have to scramble to accommodate any new guidelines if the day does indeed come. Contact CDF today and let us help you take your packaging in a more sustainable direction.