Upholding Strict Dietary Laws with Rigorous Integrity
Kosher foods are those prepared in accordance with strict Jewish dietary laws. In the United States, there are approximately 5.3 million Jewish people, accounting for about 40 percent of the worldwide Jewish population.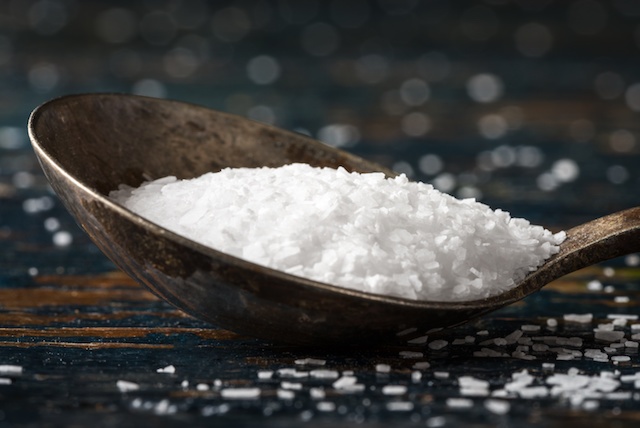 Kosher foods are sought after by many people, not solely those in the Jewish community, because of the care and quality that goes into their preparation. In fact, many popular "mainstream" foods are produced under kosher specifications (and marked as such on their packaging) and people eat more kosher foods than they probably realize. Over $150 billion worth of kosher certified product are consumed annually. And food products are not only designated kosher because of what they contain, but how they are prepared and packaged.
While the FDA has standards for products that are labeled kosher, actual kosher certification standards are higher and must be verified by a rabbi.
How Kosher Certification Is Achieved
A company seeking kosher certification starts by filling out an application with an agency that can grant a hechsher, or "seal of approval." The application is usually followed by preliminary questions about the products and processes a company uses in its food-related products. An on-site representative from the certification agency will make initial, and periodic visits to the company, to verify compliance. This certification verifies that the ingredients, production process, and/or food-service process complies with the standards of kashrut, or Jewish dietary laws.
As it relates to packaging, a kosher certification guarantees that no non-kosher products (such as tallow-based butyl stearate oil (BSO), which is used as a liner in cans) are used in the packaging, or that plastics in packaging remain inert and substances are not transferred or migrate into the food products. Certifying agencies also look at the end-use for
the products, to ensure that the food substance will not interact with the packaging. For example, foods that are acidic or have a low pH (such as fruit juices and yogurt), and vegetable oils may chemically react and draw the non-kosher additives out of the polymer.
Companies that undergo—and pass—the rigorous certification process are given permission to use a kosher-certified seal from the certifying agency.
Keeping Kosher
CDF Corporation is pleased to have Kosher Certification from the Chicago Rabbinical Council (cRc) for its flexible intermediate bulk containers (IBC), UKD-ID# CC2057581. This means food producers using kosher standards can have confidence in CDF flexible intermediate bulk containers to possess the same stringent kosher requirements. This certification is generally renewed annually.
If you're in the food and beverage industry, you know that ensuring product integrity, system efficiency, and environmental responsibility are essential in the packaging, storing, and shipping of food and beverage products. Our kosher certification assures that our processes and products are held to a higher standard.
How CDF Works for You
With decades of experience in manufacturing packaging for food and beverage producers, you can have confidence in our ability to provide safe products with integrity, produced in sterile conditions that you and your end users require. We have multiple systems, processes, and certifications in place to ensure a superior experience when using CDF for your soft packaging needs.
IBC Flexible Packaging
At CDF, our flexible intermediate bulk containers include:
Air Assist IBC Liners – Our Air Assist products are designed for thicker food products with syrup-like consistencies. An Air Assist liner features a form-fit liner with an air bladder attached. When the bladder is inflated, it produces pressure against the liner, forcing the product out of the bottom dispenser leaving behind less product. This packaging solution is available in multiple sizes and is customizable.
Form-Fit IBC Liners – Form-Fit liners are generally cube-shaped and are made to fit the internal shape of your intermediate bulk container. Form-Fit IBC liners provide high performance in top-fill applications, using a bridge or automated filler and high-speed fills and viscous products.
IBC Pillow-Shaped Liners – These pillow-shaped flexible containers are typically constructed of two or three plies of linear low-density polyethylene and a barrier film when used for oxygen-barrier applications.
Bag-in-Box Containers – CDF offers a variety of bag-in-box flexible container solutions for kosher food products, including a UN-certified option. Bag-in-box solutions use significantly less plastic than rigid containers—in fact, 80% less plastic. This is an important distinction for companies building their environmental reputations and looking for more sustainable packaging solutions. Ask us about our UN-certified bag-in-box option.
Innovation and Custom Design
As an innovator in design and custom packaging solutions, CDF meets the special needs of customers not met by traditional products, such as cans, bottles, and jars. We take pride in working closely with customers to develop packaging solutions that satisfy the most demanding and unique applications. Our packaging solutions offer unique marketing, storage, and shipping opportunities. To learn more about our flexible packaging download our bag-in-box FAQ sheet or contact us directly to find the right solution for your safe food packaging requirements.