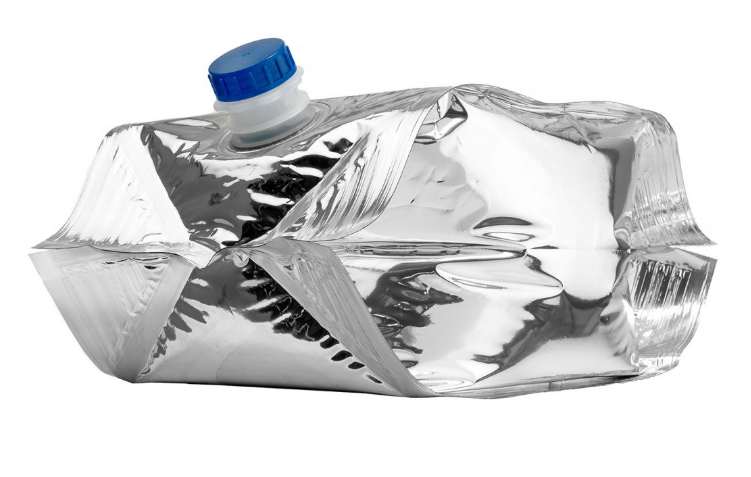 When it comes to creating the perfect package, certainly a lot of time goes into research and development at any company. And a common component of any packaging development initiative also involves testing. Lab testing packaging helps ensure a brand's customers that it will hold up well throughout shipping and handling and still adequately protect the product that it is holding – and that's why testing is so important to building brand loyalty and customer satisfaction.
One of the leading organizations that has developed testing for packaging is the ISTA. In this post, we'll discuss who the ISTA is, what it does, and the various packaging testing it has developed.
Who is the ISTA?
ISTA stands for "International Safe Transit Association." Specifically, the organization is a member-based non-profit designed to empower organizations to minimize any product damage throughout the supply chain. One of ISTA's biggest focuses is on optimizing packaging design to help minimize product damage. As a member-based organization, ISTA aims to:
Create and publish packaged-product test procedures.
Certify packaging laboratories, packaged products, and professionals.
Provide education, training, and support.
In this post, we'll focus on ISTA's testing capabilities. To kick things off, let's discuss some of the key benefits of ISTA testing. Specifically, ISTA tests help packaging manufacturers achieve the following:
Ideally, administering ISTA testing can help improve brand loyalty and customer satisfaction.
How Much Does ISTA Testing Cost?
As you might expect, ISTA testing varies in price based on the specific type of test that's being administered and the type of packaged product that is being tested. We'll get into more on the specifics of the various types of ISTA testing later on in this piece, but pricing tends to increase the more advanced testing gets and the heavier and more complex the testing gets.
For example, a simple integrity test on a packaged product weighing less than 150 pounds is likely to cost around $720. A more advanced test that considers a variety of different factors can cost upwards of $1,700.
For more information on specific ISTA testing and for testing locations, contact the association.
Is ISTA Testing Mandatory?
Is ISTA testing mandatory? The answer is both "yes" and "no." While there are no strict rules from the FTA or the FDA mandating certain aspects of it, it's often required by certain retailers or in certain industries. For example, ISTA certification is required by many large retailers, like Amazon. While ISTA testing does come at a cost, many retailers believe the benefits far outweigh the upfront cost. As we said in the above section, meeting certain ISTA requirements can help optimize product packaging so that any transit damage is minimized. Those that do take it seriously can benefit from it.
In some industries, such as medical device manufacturing, robust testing is required to meet FDA standards. However, it's typically not ISTA testing that is done on such packaging designs, but ASTM testing. We'll get into more of that later on in this post.
Types of ISTA Tests
Here's an overview of the range of ISTA tests the association is able to perform:
1 Series, Non-Simulation Integrity Performance: This assesses the strength of the product and package.
2 Series, Partial Simulation Performance: These tests may include atmospheric conditioning or mode-shaped random vibration.
3 Series, General Simulation Performance: These tests are intended to provide a simulation of damage-producing motions within the laboratory environment. For instance, vibrations, drops, and atmospheric conditioning combined with various other types of handling exposures are often simulated.
4 Series, Enhanced Simulation: These are similar to the general simulation performance tests mentioned above, except with additional test sequences or conditions.
5 Series, Focused Simulation Guides: These are guides for laboratory simulations based on field-measured and observed hazards. Don't think of the 5 Series as performance tests, but as information on simulations.
7 Series, Development Tests: Used in the development of transport packages, these tests are designed to compare the performance of two or more packaging container designs, but won't evaluate protection.
For more specific information on ISTA testing and the various types of simulations and testing that are performed, contact the association today.
ISTA vs ASTM
One common question we're often asked is the key difference between ISTA and ASTM, or the American Society for Testing and Materials. Like ISTA, ASTM is also heavily involved in packaging testing. However, unlike ISTA, ASTM's testing tends to focus more on physical testing standards. Here's a summary of some of the key differences and pros and cons of ISTA and ASTM testing:
Both ASTM and ISTA testing can offer a fast, affordable means of comparing packaging designs.
ASTM testing typically takes longer than ISTA testing and also tends to be more expensive. Testing equipment with ASTM tests also tends to cost more than with ISTA tests.
FDA consensus varies between types of test series for both ISTA and ASTM testing.
Many consider ASTM to be a consensus standard due to the large group of experts that worked to develop and approve testing for use. On the other hand, ISTA testing was developed by a private association and technical members. Many are not considered consensus standards. This plays an especially important role in medical device manufacturing (MDM). ASTM D4169-05 testing for medical device packaging, for example, is considered the gold standard by the FDA.
For more information on ISTA and ASTM testing, contact us today.
Contact CDF Today
For more information on packaging transit testing and how ISTA testing can help optimize product packaging design, contact CDF today. At CDF, we regularly have our packaging designs tested so we can uncover new opportunities to enhance it so it stays safe throughout transit. Contact us today to learn more about how we work to optimize our packaging through advanced testing and to browse our wide range of packaging solutions.