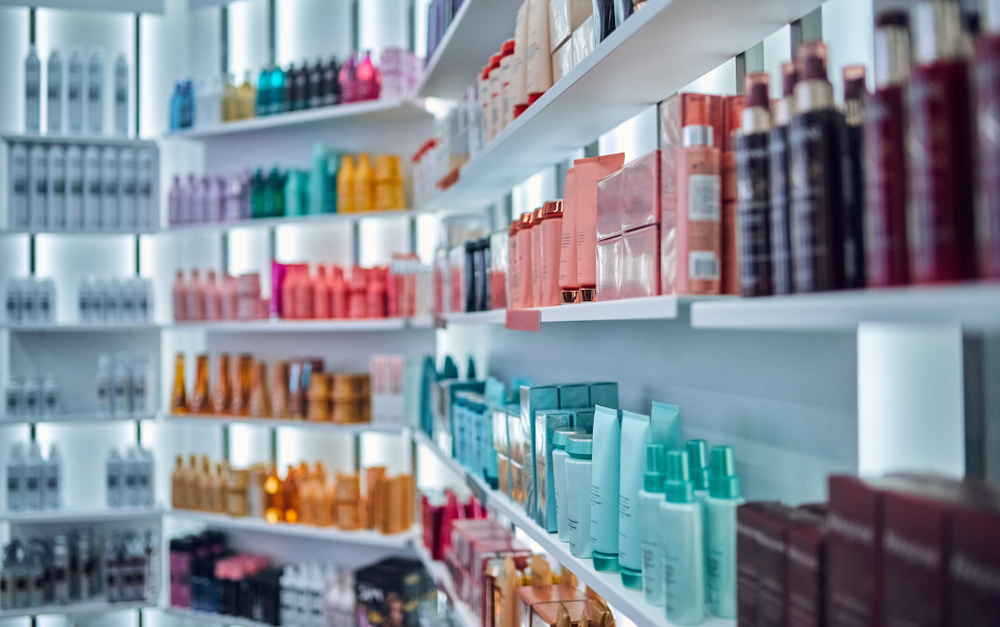 According to industry data, the global beauty industry is expected to be worth $571.1 billion in 2023, marking an 8 percent year-over-year increase. It's the fastest the market has grown in 13 years, and it's an industry that has grown by more than $100 billion since 2015, when it was valued at about $460 billion.
Noting the surging market, it behooves firms to know not just how to properly create products to establish advantages over their competition, but how to properly package and ship said goods as well – and there are many considerations that must be weighed during this process. In this post, we'll discuss how to ship cosmetics & beauty products in bulk, from complying with federal regulations to managing temperature and the fragile nature of many of these products. Here's a closer look at what you need to know:
The Importance of Compliance, Properly Packaging & Labeling Shipments
As long as they're non-flammable and considered non-hazardous, cosmetic products can be legally shipped both domestically and overseas. However, many cosmetic products are considered to be hazardous. This might seem odd considering that cosmetics include products that are largely worn or applied to the skin. However, it's not that cosmetics are dangerous to humans so much as they are a danger while in transit (especially when shipped in bulk quantities).
Some examples of hazardous cosmetics include:
Perfumes or fragrances with flammable liquids.
Aerosol sprays (i.e., dry shampoo, hair spray, spray deodorants, etc.)
Pressurized foams or creams (i.e., shaving cream, certain types of foundation, etc.)
Nail polish and nail remover, which are considered flammable liquids.
The rules and regulations for shipping cosmetic products are outlined by the U.S. Department of Transportation (DOT) CFR Title 49. It states that proper paperwork must be filed and any firm offering materials for shipment or transport must be registered and approved to ship hazardous products. Additionally, all packaging must be clearly labeled with the hazmat class and description. With cosmetics, hazardous products often fall into two hazardous classes: Class 2 gasses or Class 3 flammable liquids.
Speed, Cost, and Handling Hazardous Materials
In order to comply with the DOT's regulations, one of the most important things you'll have to consider when it comes to handling hazardous products is to ensure there's strong outer packaging to protect both the product and its inner packaging.
One of the best ways to manage this is with flexible packaging, which helps to ensure product safety from the time it's filled via dispensing to the time it gets to the end user. Flexible films are made of various layers and can be crafted according to the specific application. When a strong outer layer is necessary to protect goods and comply with DOT regulations, it's often the go-to solution in cosmetics packaging for barrier packaging needs.
Moreover, flexible packaging weighs less than conventional corrugated packaging material, which helps conserve transportation costs and ensure that more product is loaded onto every truck.
Tips for Preparing and Storing Cosmetics for Shipping
There are various considerations as it pertains to preparing and storing cosmetics for shipping. While we already discussed the importance of complying with any federal regulations pertaining to hazardous materials above, two other key challenges include temperature control and handling fragile items. In the subsequent sections, we'll take a closer look at each of these factors:
Temperature Control
How do you keep lipstick from melting while it's in transit? How do you keep other cosmetic products from going bad? There are various temperature control solutions that can be implemented. These include using:
Dry ice
Gel packs
Barrier packaging to protect contents from environmental factors such as oxygen and moisture
If possible, it's always best to ship cosmetic products in their original packaging and then add in some of these features to keep the products pure during transportation. This also helps underscore the importance of the quality of the liners and any other packaging you're using.
Handling Fragile Items
Whether they're luxury cosmetic products or not, it's important for shipments to get to their destination in one piece. And due to the fragile nature of many cosmetic products, this is often easier said than done. Fortunately, there are many strategies firms can implement. These include:
Ensuring packaging has a strong outer layer.
Wrapping items in bubble wrap or utilizing other types of protective packaging.
Utilizing leak-proof containers and liners, especially for flammable liquids.
Communicating handling instructions on the packaging to ensure the integrity of the product remains intact.
Labeling appropriately.
Why Sustainability and Safety Matter in Shipping Beauty Products
We already covered why safety is so important when shipping cosmetics and beauty products, and that's largely because many of such products are designated as hazardous materials. But sustainability is also important in cosmetic goods transportation – and the reasoning is largely two-fold. One, using the right packaging products can help a company save money and reduce its bottom line. And two, making sustainability a priority can also help build loyalty with the end user.
According to the 2021 Global Sustainability Study, 85 percent of the worldwide respondents have indicated shifting their purchasing behavior toward more sustainable goods. These attitudes are likely to also translate to sustainability with how goods are shipped and other general business practices as well. In addition to environmentally-friendly packaging designs, flexible solutions like form lift liners use less overall material compared to conventional solutions and are also able to be recycled after use.
Contact CDF Today
For more information on how to ship cosmetics & beauty products in bulk, contact CDF today. With a variety of solutions that range from drum and pail liners to smart pails to IBC liners and bag-in-box solutions, CDF is here to help your products stay safe and compliant from the warehouse to their final destination. Contact us today for more information.