You CAN Have It All and Meet Sustainability Goals, Too!
In a perfect world, you could have your cake (delicious and perfectly decorated!), eat it, too (with your hands or a fork—your choice), have it made for you (custom-ordered), at a guilt-free price (fits your budget), made with ingredients that are good for you (sustains your wellbeing).
Sound like a party you want an invite to?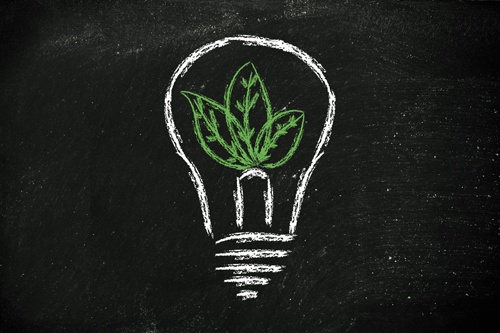 There are times in life that you can get what you want, what you need, and what works for the greater good to all coincide to one end. That's not a bad model to go by. In fact, it's such a robust and fruitful one, at CDF, we designed our Meta® Pail with Smart Pail Inside to provide a similar user experience.
Meta Pail with Smart Pail Inside was designed to disrupt traditional plastic pail usage—which has essentially not changed since its inception in 1967. It's why we collaborated with WestRock to redesign the form, function, features, and benefits of flexible packaging to work for you more efficiently, and to simultaneously benefit the environment. 
Let's Start with the Basics
The Meta Pail is a semi-rigid, vacuum-formed, plastic pail insert with a hermetically sealed peel-reseal laminated film lid, housed within an 8-sided corrugated Meta container. Meta Pail was developed for transporting semi-viscous, solid, and most liquids currently shipped in plastic pails. That means various industries—and people within them—benefit from everyday conveniences Meta Pail provides.
Industries and Goods
It's perfectly suited for the many products in the food & beverage industry:
Solids and dry goods: croutons, diced fruit, frozen fruit, spices, pet food, chemicals, cosmetics (lipstick, flakes)
Semi-Viscous: sauces, dressings, condiments (mayonnaise, pickles, relish), bakery goods (flavorings, fillings, frosting, toppings, puree, compote), and more
Liquids: dyes, pigments; dairy (yogurt, cheese, ice cream, sweetened condensed milk), and more
Other industrial uses include: detergents and cleaners, paints, inks, coatings, durable goods, adhesive and sealants, petroleum, lubricants, resin; in construction (powders, drywall mud, concrete additives), and more
Supply Chain Efficiency
Here's where the having what you want and need come together beautifully. You lower costs, both on transportation and operationally. You'll optimize space savings and transport efficiencies. And handling is much easier than with heavier, clunkier plastic pails—for everyone from the manufacturer to the distributor to the end-use customer.
Customizable;
Remember that cake that you were able to custom order? With options that range from 2.5- to 5-gallon sizes, no weight restrictions, various lid film options, private labeling opportunities, set-up and equipment options (based on the scale of your operation), among the ways you can customize your packaging needs, you get to put the flexible in flexible packaging to the test!
There are many more details that go into the Meta Pail with Smart Pail Inside, which you can read about in our brochure. One of the differentiators we are proud of is its sustainability profile. We re-designed this innovative flexible packaging system that not only exceeds the traditional performance of plastics pails, but sets a new benchmark on functionality and solutions for vast market needs—and it does that while helping us all improve our sustainably scorecard. 
Saving the Environment and Your Bottom Line
We always look to the future when designing new packaging solutions; our history as a company shows that. We know we are not alone in the pursuit of monitoring our bottom line while investing in our planet's sustainability. It's a win for everyone that we can all feel good about. These numbers that speak to the sustainable benefits of using Meta KD8 with Smart Pail work for us all:
Less disposal volume, easier to recycle: 4 collapsed Smart Pails fit into the space of 1 five-gallon plastic pail
Reduced impact on climate change (CO2 emissions) by 52% over rigid pails
72% less solid waste than rigid pails
64% less energy usage than rigid pails*
Recyclable components: HDPE pail and corrugated container
Ability to collapse or nest for minimized and efficient disposal/recycling—takes up less space in a truck, plant, or dumpster
*Environmental analysis performed by a third party
Having What You Want and Meeting Your Needs
We set out to disrupt the packaging industry with concerted efforts to meet the needs of our customers while also taking care of the planet. We've also designed a UN-certified bag in box flexible packaging product that meets all UN requirements—and helps you meet your sustainability goals.
CDF Corporation has a long history of innovation in flexible packaging, from accordion inserts to unique IBC liner valves. CDF's high level of expertise and service ensure a reliable partner for custom food packaging. As an SQF-certified facility, CDF has your food packaging needs covered. Download our Meta KD8 with Smart Pail brochure for more details about this innovative packaging system.