When using liquids and semi liquids in commercial and residential settings, sometimes it is difficult to get all of the materials of the semi-rigid packaging. Some residual product remains, leading to waste. Bag-in-box solutions offer a viable way to maximize product use, minimize waste, and optimize storage capabilities.
Two of the leading bag-in-box solutions out on the market are the Scholle's EcoBox vs Cheertainer® Bag-In-Box by CDF Corporation. While both packaging solutions have some similarities, there are many key differences that may allow you to narrow down your packaging choices. Let's check out these two bag-in-box systems and what they may offer to your company.
Pros and Cons of EcoBox
The EcoBox is a collaborative innovation between the Scholle company and Shell Lubricants. This bag-in-box solution is tailored to hold Pennzoil, Rotella, and Quaker State motor oil liquids of 6 gallons (24 quarts). The container ships flat to the location and is designed to take up less space than the container which would hold the same equivalent liquid volume in plastic motor oil bottles.
The bag-in-box is shipped flat for receivers and shipped in cube form. It's designed to fit on racks at typically quick-serve lube operations. To dispense the motor oil, it has a specially engineered valve that allows the liquid to be poured into a custom pitcher for manual application. The EcoBox also allows for dispensing through a fluid pump system.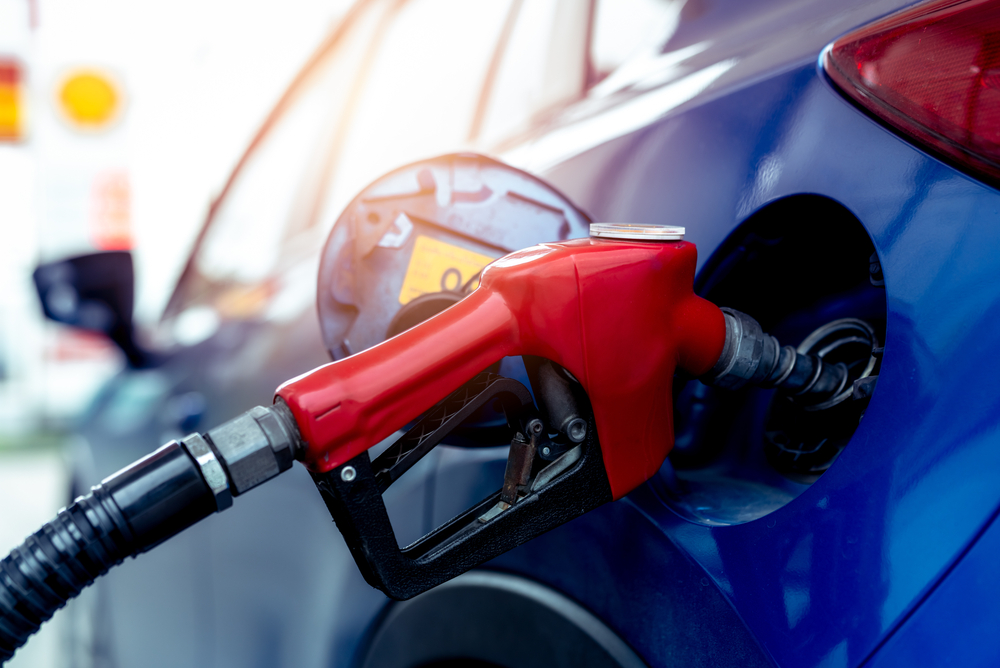 Pros
An advantage to the EcoBox is that it is designed specifically to accommodate motor oil liquids by having this collaboration between the Scholle company and Shell Lubricants. It offers two ways to dispense the liquids and comes with an engineered valve, allowing for 99.9% efficiency when dispensing.
The EcoBox is half in size to motor oil containers holding 6 gallons of motor oil in bottles. The special design eliminates foaming, surging, and splashing of motor oils. It uses 89% less materials.
Cons
The EcoBox is specifically designed for only the motor oil industry and for the products under the Shell Lubricants brand. The bag-in-box also only comes in the one volume size of 6 gallons. It also comes with a specific valve dispensing design to accommodate motor oil liquids as it is limited to only a specific motor oil liquid.
Pros and Cons of Cheertainer®
The Cheertainer® Bag-In-Box form fits the internal shape of the box. It is available in sizes ranging from 1 gallon up to 6.6 gallons. It does not require inflation in the box before use, as the automated production line can automatically fill the bag in its flattened state. The bag-in-box maximizes the fillable space within the box and dispenses efficiently to lower the amount of dead space in the box. Cheertainer® Bag-In-Box is made from co-extruded nylon/EVOH, yet can come in other materials on request.
Pros
When comparing the EcoBox vs The Cheertainer® Bag-In-Box, the Cheertainer® comes in more size variations. It comes with smooth side inserts as well as accordion inserts with pleated sides to allow for easy installation into new and reconditioned drums. It can be used in a wide range of industries including chemical, cosmetic, and food & beverage, which requires the shipment of liquids and semi-liquids.
It can dispense the liquid without lugging, foaming, or surging and can be used in various production systems such as manual, fully automatic, and semi-automatic fill lines. The Cheertainer® Bag-In-Box is also made from 50% less plastic and folds flat for easier shipping.
Cons
The Cheertainer® Bag-in-box does not come with its own specially designed valve, yet it does come with various other dispensing fitments and film options. It also cannot be hooked onto a fluid pump dispenser system.
Innovation & Sustainability
Checking out the innovation and sustainability of these two containers has shown that both bag-in-box brands offer better eco-friendly alternatives versus other rigid and semi-rigid containers. They allow more product to fill the available space in the box and be dispensed fully, minimizing product waste.
The exterior part of the EcoBox is recyclable as it uses 89% less materials when compared to rigid plastic motor oil bottles. The Cheertainer® uses up 50% less plastics when compared to semi-rigid containers.
An advantage with the Cheertainer® Bag-in-box is the CDF1 Smart Seal Technology. This technology monitors every seal to determine the liner's temperature, pressure, and time to maintain consistency with every bag-in-box product design.
Sustainable Liquid Packaging Solutions
Creating packaging that allows for the full use of the available product is a big endeavor for companies that also seek sustainable packaging solutions. Bag-in-box packaging designs provide an optimal solution by minimizing product waste as well as packaging waste. These bag-in-box innovations provide a way for companies to pursue sustainable operations that will please customers.
When looking for bag-in-box solutions that can be used in a variety of industries and for various products, the Cheertainer® Bag-in-Box stands out from the rest for its ingenuity and reliability. These containers come in more diverse sizes and product selections, as well as dispensing and insert options for customers to fully customize the bag-in-box to their operations.
Here at CDF Corporation, we offer Cheertainer® Bag-in-Box solutions tailored for your specific operations. In addition to providing these sustainable products, we also offer pilot equipment to companies that can offer product validation and customer trials to ensure that our bag-in-box products are suitable for your liquid products as well as your workstation filling operations.
We fully collaborate with your product team to determine appropriate bag design and fitments. Our company also helps you plan and strategize your operations when using these products, as we can help you determine the total cost of ownership when using this innovative packaging and the value that your company can gain from these products.
If you are looking for sustainable and cost-effective bag-in-box solutions, turn to the experts here at CDF Corporation. Learn more about our Cheertainer® Bag-in-Box packaging product line and the advantages that your company can gain from all of our products. Contact us today to get started.