Paints & Coatings – Drum & Pail Accessories
PRODUCT LISTING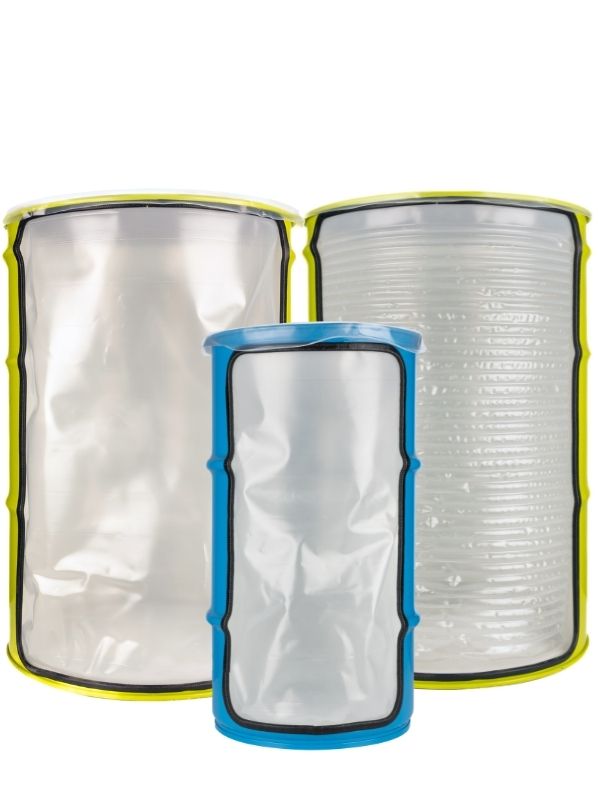 Drum & Pail Accessories For Paints & Coatings Packaging
Any product that's produced needs to maintain its quality all the way to the end user. But it goes without saying that it's easier to do this with some products than it is with others. And paints and coatings that are stored in drums or pails tend to bring specific challenges – such as the potential for dust, debris, moisture, and other contamination.
Explore our drum & pail accessories for paints & coatings packaging to help maintain quality all the way to the end user. Here's a closer look:
EZ-Strainer™ Inserts
These seamless, straight-sided strainers fit on top of any pail or open-headed drum, allowing paint and coatings to be poured through it while working to filter out any contaminants that may have entered the product mix.
Vacuum-formed and FDA-approved, EZ-Strainer inserts feature a center screen in ultra-fine nylon or fine, medium, or coarse multi-element mesh. Anti-static bodies are also available.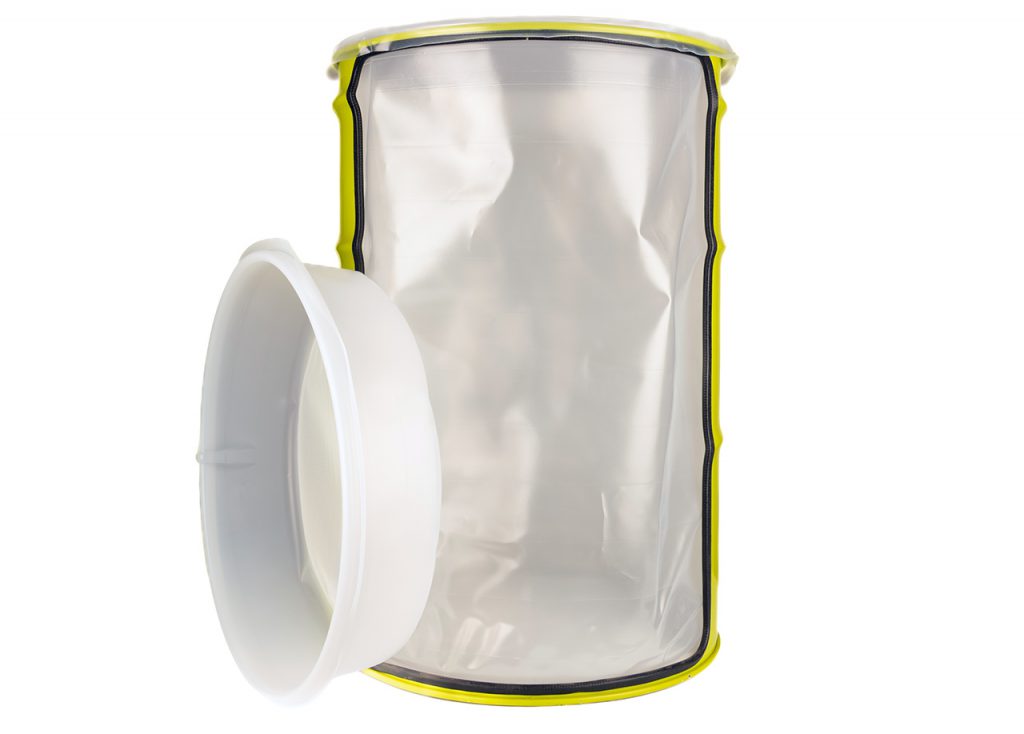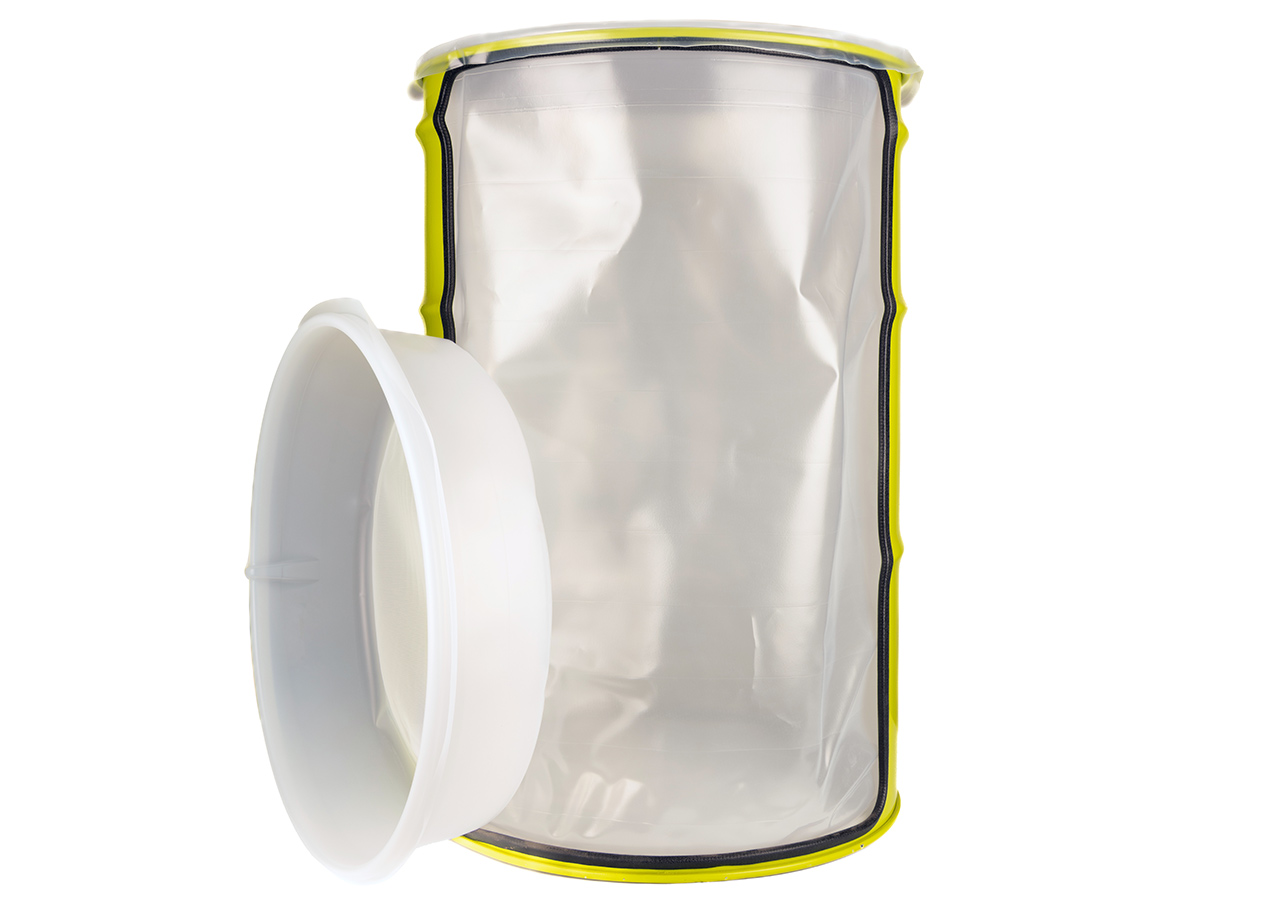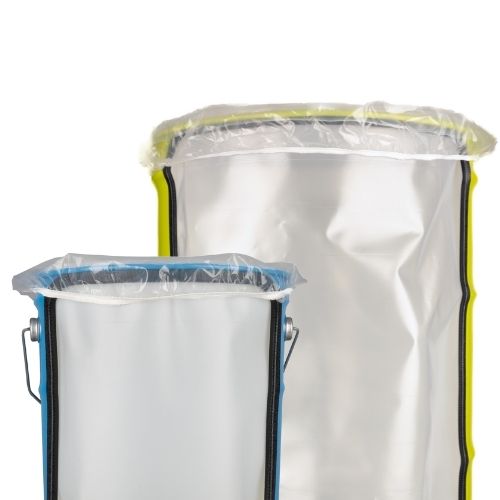 Dust Caps & Cover Sheets
In order to maintain quality, paint and coatings can't be contaminated by dirt, moisture, bugs, dust, and more. That's where dust caps and cover sheets can help. Ideal for protecting a product and helping it maintain its overall quality, dust caps and cover sheets are designed to fit snugly to pails and drums.
Crafted from flexible plastic film, dust caps come in standard sizes to fit 5, 30, and 55-gallon pails, while cover sheets come in 5, 12, 16, 30, and 55-gallon sizes. Custom sizes are also available.
PailSaver™ Trays & Cradles
In some cases, two or more coatings or paints need to be mixed together before they're used. But how you keep these mixtures separate in the pail or drum can be a challenge. That's where PailSaver tray and cradle accessories can help.
These innovative packaging solutions are designed to keep mixes separate until they need to be combined by the end user. They sit on top of the pail's rim and have a suspended second compartment that rests above the first, main compartment.
All the end user needs to do is pour the contents into the pail before use. Liners are made from FDA-approved films and are intended for general use.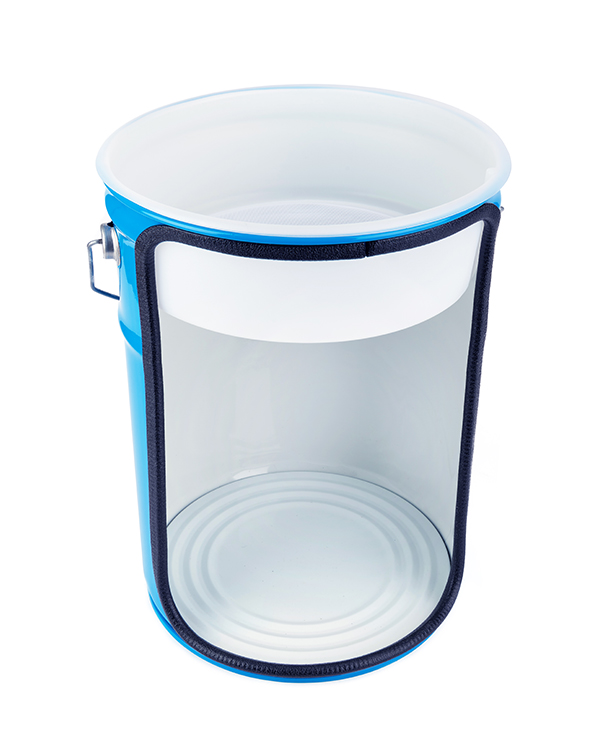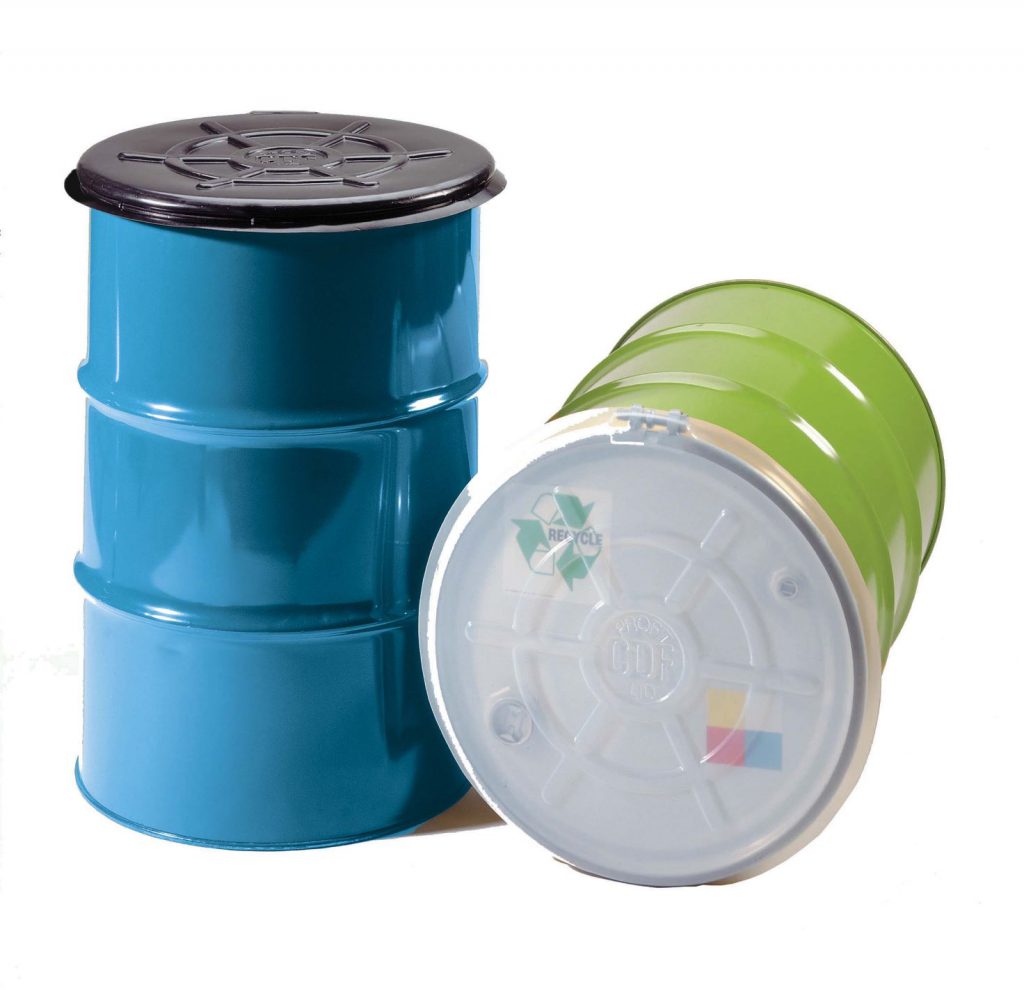 Lids for Drums & Pails
Lids for drums and pails simply help protect the outside of steel drum and pail covers from contamination from the external environment and prevent rust formation. These heavy-duty liners are designed to withstand pelleting and impact and snap on for easy installation. Standard and anti-static models are both available. Clear lids are also available so end users can still easily read labels on the drum or pail.
That is what separates the smart pail!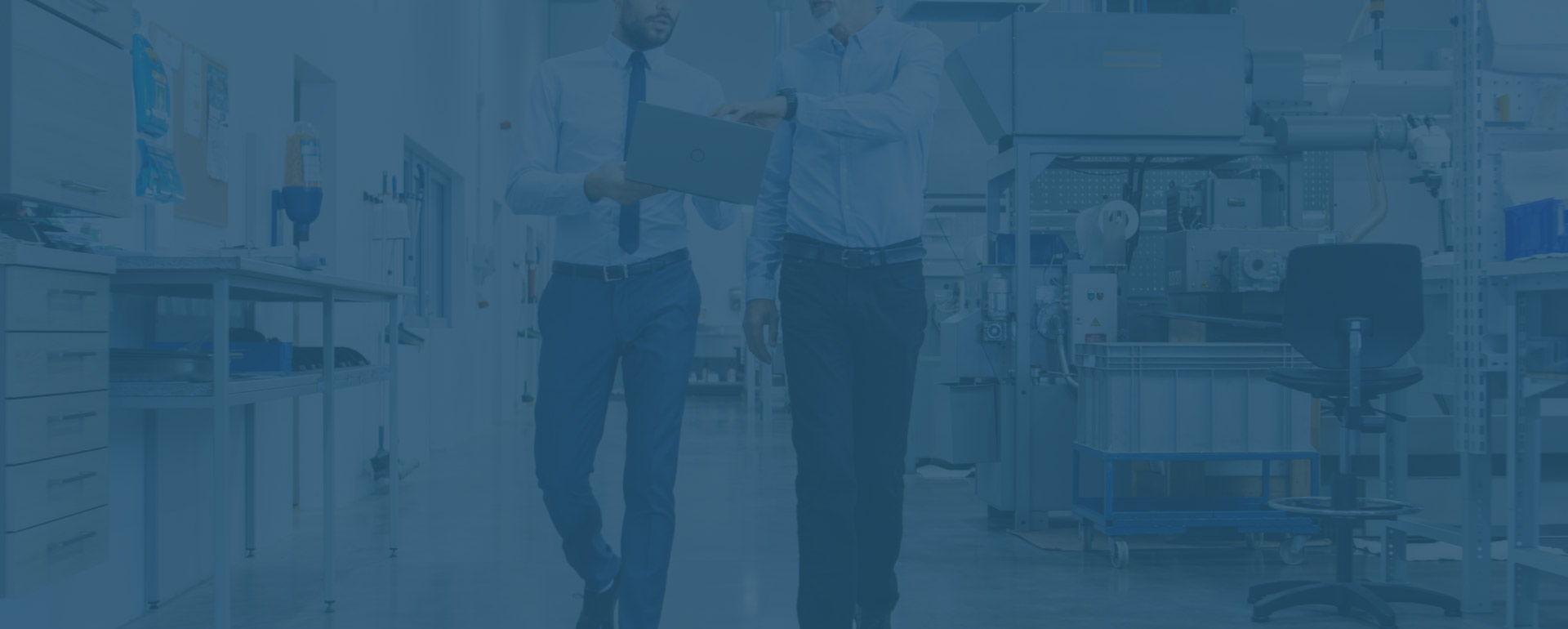 Speak to a Packaging Specialist
For more information on drum and pail accessories, contact CDF today. As industry leaders in mindful flexible packaging solutions, we manufacture the drum and pail accessories necessary to keep paints and coatings at the highest quality.
Fill out this form to learn more!