Hazard Analysis and Critical Control Points or HACCP was born of the need to actively manage and control the risk factors that cause foodborne illnesses. According to the FDA, food safety is everyone's responsibility, from food preparation and packaging to transportation and retail handling.
At its best, HACCP principles benefit every gear in the food processing, preparation, retail, and end-user machine. It does not just protect the consumer; it supports the well being of the businesses involved.
HACCP Consists of Seven Guiding Principles
The FDA explains that HACCP is made of seven primary principles. They include:
Performing hazard analysis
Deciding on Critical Control Points (CCPs)
Determining critical limits
Establishing CCP monitoring procedures
Establishing Corrective Measures
Establishing verification procedures
Establishing a documentation and record keeping system
Because each food product and food-related industry is different, no single HACCP program can cover each hazard. Food safety hazard mitigation needs a custom approach which involves careful evaluation, development, implementation, training, and monitoring.
A Sound HACCP Plan Addresses Several Key Issues
The best HACCP plan fits the unique hazards and needs of the facility. According to Food Safety Magazine,   examining these multifaceted issues can help create the best program framework.
Industry- and process-specific training
Content register creation directed at the facility's unique characteristics
Risk assessment of nontraditional operations under the "New HACCP Applications"
Assessment of food ingredients, pathogens, and pathogen introduction avenues unique to the ingredients
Service provider risks, including airflow during handling and transport, uniform laundry chemicals, cleaning water temperatures, and driver food safety training
Monitoring, Verification, and Validation Keep a Robust HACCP Program on Track
The development and implementation stage of an HACCP plan is only the beginning. As a customized program that addresses the specific needs of the facility, your HACCP plan should also be a dynamic one which includes continual monitoring with data collection, verification of practices, and growth as needed.
The FDA points out that monitoring and verification are two separate operations. In fact, monitoring should also be verified. To ensure accuracy, verification should be left in the hands of an unrelated HACCP team member or an unbiased outside source.
Validation helps the HACCP program stay relevant. New products, processes, and suppliers introduce new food safety issues. Periodic reevaluation helps prevent hazards from slipping through the cracks.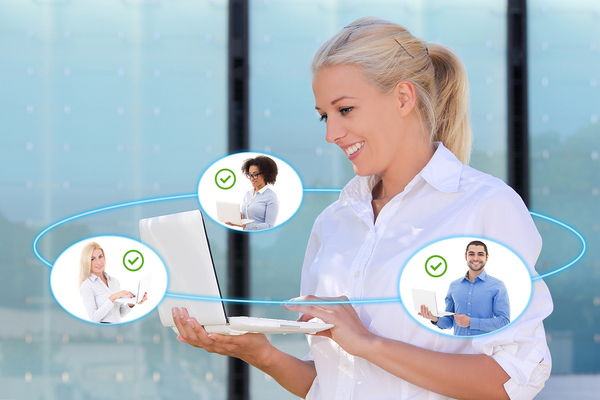 Partners with Active HACCP Plans Support Improved Food Safety
Your operation's HACCP plan deals with known issues that affect the safety of food in your care. Unfortunately, each vendor, supplier, or handler has its own vast array of potential issues and hazards.
For example, you might know the temperature and airflow conditions inside a transport vehicle. But what happens if a driver wears the same gloves for refueling the vehicle and offloading food or packaging materials?
Every gear in the HACCP machine affects the other in direct and indirect ways, but you cannot control what you do not see. That is why a partner with a sound HACCP plan is the safest bet. If you know that your flexible packaging provider uses the same level of care with HACCP plan development, monitoring, verification, and validation as your organization does, you can focus on mitigating in-house hazards.
HACCP is not just one plan; it is almost limitless in scope. Further, your plan is always in a state of fine-tuning and evolution to maintain the highest standards possible. Mitigating food safety hazards takes a customized approach. With a conscientious flexible packaging partner that has an HACCP plan in place such as CDF Corporation, you can focus on your operations and skip unnecessary worry about introduced hazards.
Download our food packaging product and pricing brochure to learn more about our flexible packaging options and why CDF is a safe and healthy choice for your food packaging needs.
https://www.cdf1.com/wp-content/uploads/2017/03/flexible-packaging2-e1504828440745.jpg
379
812
MediaShower
https://www.cdf1.com/wp-content/uploads/2020/08/cdf_logo-300x138_optomized-300x138.png
MediaShower
2017-03-21 08:00:42
2017-09-07 23:54:06
Exploring the Role of Robust HACCP Plans in Flexible Packaging