According to a report from Rabobank, an agricultural industry lender, online sales now account for nearly a quarter of all wine purchases in the United States. Direct-to-consumer wine sales represent a $7.2 billion industry in the United States – and e-commerce is expected to serve as the leading driver of alcohol industry growth over the next decade.
Noting all of this, it's imperative for brands to invest in their e-commerce efforts to stay competitive and remain relevant. And while marketing and online purchasing platforms play a large role in this, one crucial element that cannot be ignored is none other than how wine is packaged and shipped to consumers. It's one thing for a consumer to arrive at a brick-and-mortar store to browse labels and purchase wine. It's another thing for a brand to sell a bottle online and ensure it stays safe throughout hundreds or even thousands of miles of transit.
In this post, we'll discuss why wine shipping is so important, some of the top challenges for the wine industry, and innovative solutions to get wine to consumers safely and securely. Here's a closer look:
Why Is Wine Packaging Important?
Wine packaging is important for the reasons that all packaging is important: to protect product contents throughout transit. Wine is especially challenging, as it's most commonly housed in a glass bottle. Hence, any protective packaging needs to account for the fragility of the bottle. Wine must also be protected from the elements, light, heat, and air can all damage a wine's flavor profile or cause the wine to spoil. It's important, no matter what kind of package your wine is in, that its contents are well-protected and sealed.
Aside from product protection, there's the experience that packaging can deliver to customers. Wine brands aim to make an emotional connection with the people who consume their products – that's a big part of why there's so much attention paid to labeling the bottles. Labels aren't just intended to convey information about the wine but attract the consumer's attention as well. Just think – how many times have you heard a wine drinker comment about the aesthetic of a label on a bottle of wine they're eyeing or have purchased? It's a big part of the appeal, and the packaging has to complement this. Furthermore, studies show that consumers prefer wine packaging that doesn't just protect the product, but that's easy to open, ideally without scissors or bulky tools.
What Are the Top Challenges for the Wine Industry?
Selecting the right packaging to both protect and match the quality of the wine is just one of the key challenges the wine industry faces. Some of the other challenges include:
Sustainability: With a majority of consumers now citing sustainability as a leading factor in their purchasing decisions, winemakers need to consider what happens to their products – and product packaging – following use. Glass wine bottles are easily recycled and the packaging they're transported in must keep recyclability in mind too.
Scalability: Too many winemakers make decisions for the present and not the future. With online wine ordering on the upswing, brands must be prepared to scale up their production to keep up with the current trends.
Branding: The wine label isn't the only thing that attracts customers and improves brand loyalty. Packaging is essentially nothing more than an extension of a brand – and it should be treated as such. Make sure how you package your product is how you want your brand to be represented.
Creative Ways to Ship Wine Products
Whether it's one bottle or a bulk order, there are various ways to transport wine so that it arrives safely and securely. Here's a look at some creative ways to ship wine products:
Bag-in-Box Packaging
Ideal for value wine, bag-in-box packaging is a safe, effective, and sustainable way to transport wine. Bag-in-box packaging involves housing the wine within a box, which acts as the outer protective shell. It's this protective box that makes it safe for shipping. Once the consumer receives the wine, they can place it in their fridge or on their counter, remove the spigot or fitment from the box and dispense wine accordingly.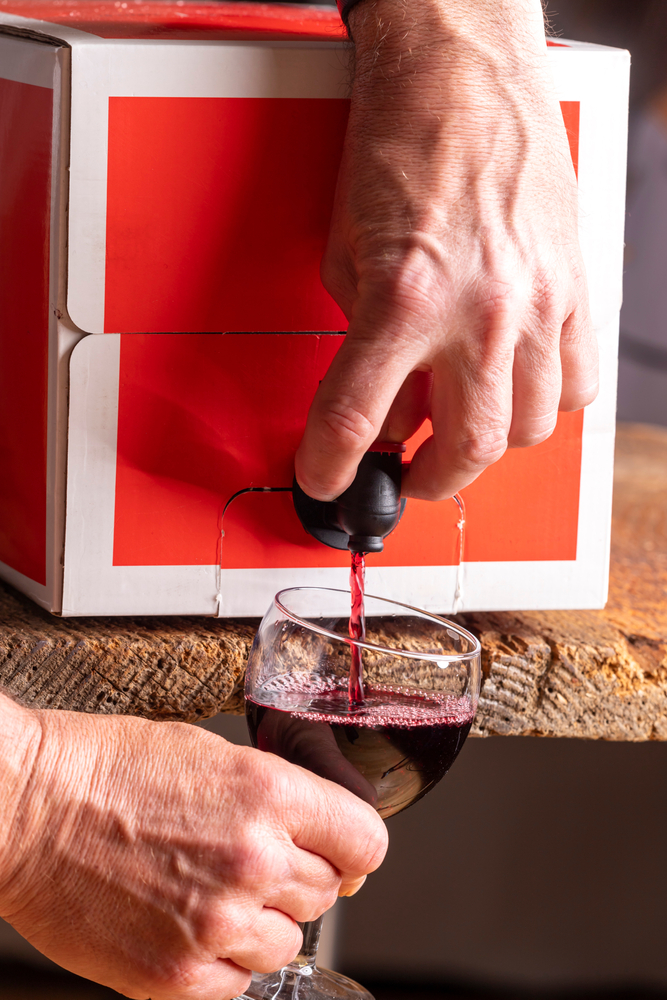 Bag-in-box packaging makes responsible use of packaging material and it also allows winemakers to brand their product on the entire surface of the outer box. The box packaging format also makes it easy to maximize shipments.
Gift Box Wine Packaging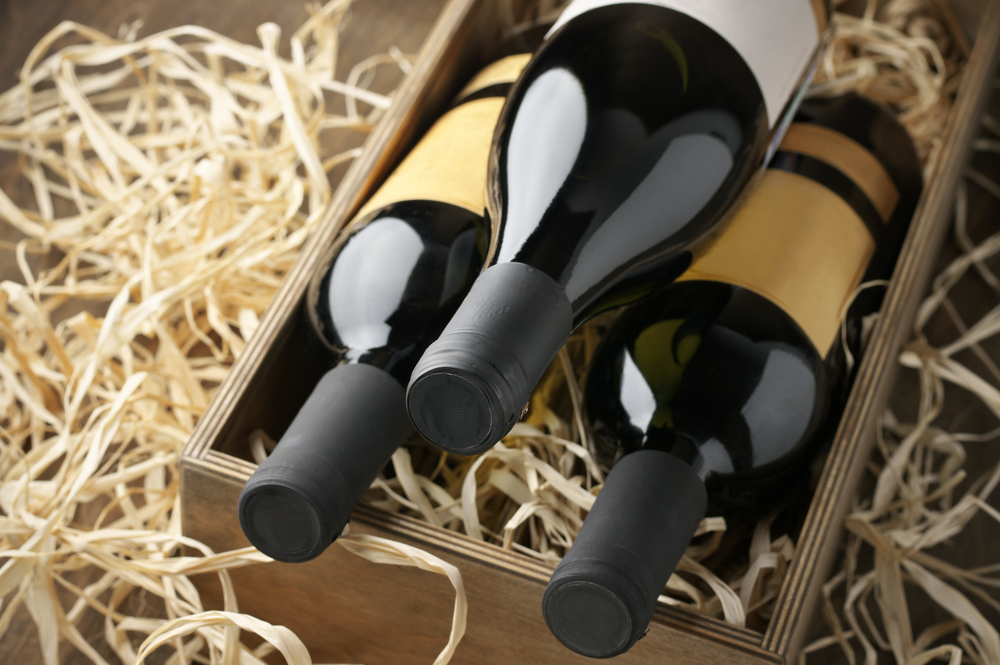 Ideal for one-off bottles, wine in a gift box is a creative way to package and ship. The box is designed in a way to keep the bottle secure during shipment and the gift box can be designed to have a high-class look and feel to it as if the consumer is unwrapping something very valuable. The wine can be placed in the gift box in a way that presents the label upon opening, something that can further enhance the overall brand experience.
Pop Up Inserts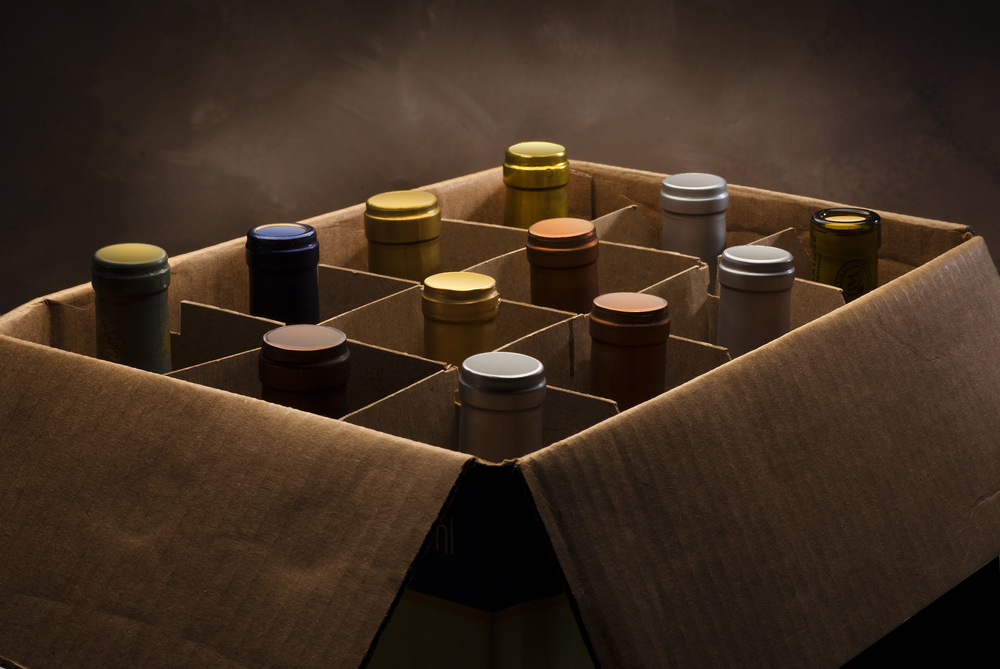 Another corrugated option, pop-up inserts are ideal for brands interested in shipping more than one bottle of wine to consumers. Wine bottles are placed in inserts that help stabilize them during transportation. These inserts are then designed to fit snugly within a larger corrugated box for shipment. When the wine arrives to the consumer, it's easy to remove from the packaging. While the all-corrugated package can be fully recycled, one downside is that these pop-up inserts lack the professional and high-class look and feel of some of the other options that we've noted on this list.
Contact CDF Today
For more information on wine packaging and to learn more about bag-in-box packaging as a practical solution for shipping wine products direct to consumers, contact us today.