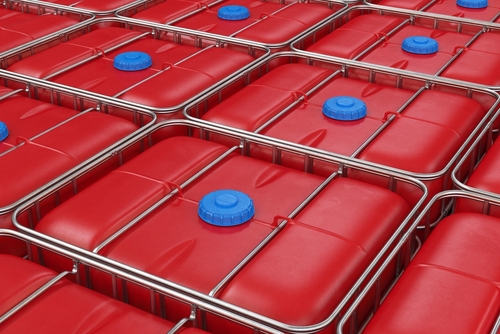 Commercial and industrial companies rely on machinery to perform functions during business operations. These machines require oils and lubricants to operate efficiently. Purchasing small quantities of the liquids constantly isn't typically cost-effective as you may require larger amounts that have to be handled and stored. However, you want to ensure that the oil and lubricants stay uncontaminated and in good condition. Serious consideration needs to be placed into packaging for oils and lubricants to prevent contamination and deterioration that leads to spoilage.
Bulk Storage
Bulk storage considerations focus on storing enough oil and lubricants for operations without storing too much at the wrong times. Storing too much may lead to contamination which could get into machinery and cause damage or excessive wear and tear. You also want to avoid additive settling. Bulk storage capacities can vary anywhere from tanks that hold 10,000 gallons to drums with capacities of 55 gallons.
When determining bulk storage containers, consider the consumption needs of equipment, supplier turnaround times, and storage capacity. You want a container that holds enough oil for equipment, maximizes shelf life of the oils and lubricants, and how often the supplier makes deliveries. You may choose smaller bulk storage containers for lower consumption rates with shorter supplier delivery intervals. If your equipment has higher consumption and a longer interval for the next supplier delivery, larger containers may be the better option.
Liquid Spout Bags
For smaller operations, you'll require packaging for oils and lubricants that allows for easy dispensing into machinery and other operations. Liquid spout bags provide a viable option to dispense liquids at the right locations. These sealable bags come with a built-in spout. Some are washable and reusable as you prevent contaminants from entering the bag from the environment. They also allow the full dispensing of oil and lubricants into processes while leaving less fluid behind inside the bag.
Using sealable bags with washable spouts are ideal over unsealable bags. Reusing unsealable bags may lead to cross contamination if dealing with different types or grades of lubricants and oils. You want to have the best filtration processes in place to remove unwanted particulates and to prevent anything from being reintroduced into the liquids when constantly moving the oils and lubricants to various locations.
What Are Bulk Liquid Totes?
Bulk liquid totes are mobile intermediate bulk containers (IBCs) that are lightweight and durable. They may come in sizes from 120 gallons up to 550 gallons. These totes usually have an opening somewhere along the top and a drain with a valve along the bottom. They can be moved using forklifts. These bulk liquid totes are stackable, allowing you to maximize the amount of space in storage facilities and warehouses while still allowing easy access to the containers. They are storage solutions when you require bulk storage in medium capacities.
Whether you are using bulk containers, liquid IBC totes, drums, or pails, using semi-rigid liners and bag-in-box solutions helps to preserve the oil and lubricants for better storage life while minimizing waste. You can reuse the containers for more sustainable processes. To learn more about packaging for oils and lubricants, contact us today!