Pharmaceutical, Medicinal, and Food Products in Irradiated Packaging
At CDF Corporation, we enjoy finding creative solutions for an increasingly diverse array of products and are known for the innovative, money-saving, protective packing products we produce for our varied clients—from our drum and pail products and liners to our pillow and bag-in-box packaging solutions.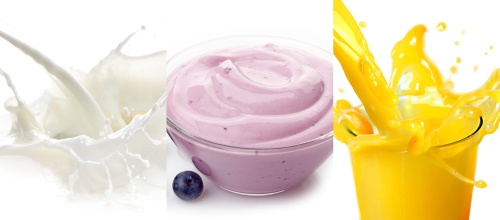 For some manufacturers, aseptic packaging is required. Aseptic packaging is a technique involved when commercially, thermally sterilized liquid products are packaged into previously sterilized containers under sterile conditions. This ensures that both the product and the container it is being packaged in are both sterile, and ultimately safe, for consumer use.
Products that Are Commonly Shipped in Aseptic Packaging
There is a wide range of pharmaceutical, medicinal, and food products that must be packaged, stored, and shipped in aseptic packaging. The list includes products, such as:
Milk
Juices
Cream
Yogurt
Liquid egg products
Ice cream mixes
Baby foods
Medicines
While some products, especially food products, placed into aseptic packaging may need to be refrigerated, that is not necessarily always the case. It is critical that any containers used for aseptic packaging do not add any contaminants to the product or potentially change the product's smell or consistency. In other words, aseptic packaging must not only be sterile, but it must be product neutral and not impact the product it contains.
Common Aseptic Packaging Materials
Low-density polyethylene (LDPE) is the most common material used for aseptic packaging. LDPE has qualities that make it resistant to impact, is waterproof, and stands up well to chemicals. Most materials used in aseptic packaging are plastics. This is due to the fact that LDPE plastics are affordable, lighter weight, and they are easy to ship affordably. Aseptic plastic packaging also uses less energy to manufacture than metal or glass alternatives. Other influencing factors are the ability to ship large quantities in plastic totes, zero flavor or odor absorption from the plastic, and limited chemical reaction with the plastic.
Another LDPE advantage is its ability to have products packaged in eye-appealing containers. This is particularly important in food products where consumers may be exposed to the packaging and when branding can be accentuated.
Aseptic Packaging and Irradiation
The critical aspects of aseptic packaging are located on the innermost layers and areas that form the seals that make the package liquid-tight. Keep in mind, the purpose of aseptic packaging is to ensure the quality and integrity of the filled product. To achieve the aseptic aspects, packaging is sent to an irradiation facility, where liners are irradiated with gamma radiation. This ensures that bacteria are killed by breaking the bonds of bacterial DNA. Zero radiation is left once the process is completed.
Not all of our plastic packaging at CDF is aseptic. It is a specific process that we contract out as an on-need basis for custom-orders. It is yet another in a wide range of product packaging services we provide for customers at CDF.
Learn How We Can Help Resolve Your Packaging Challenges
CDF is a family-owned global business that utilizes a broad and deep knowledge base to create high-quality packaging systems tailored to meet the needs of our customers. We excel in several key packaging areas: deep-draw vacuum-forming, blow molding, intermediate bulk container, bag-in-box solutions, and heat sealing. We manufacture packaging products ranging in sizes from 2 ounces to 330 gallons in our ISO-certified facility in Plymouth, MA. Our products satisfy a variety of markets and applications, including the food and beverage, chemical, and cosmetic industries.
If you would like to know more about our variety of aseptic packaging products or any of our other innovative packaging solutions, please contact us. Let us put our creativity, knowledge and experience to work for you.