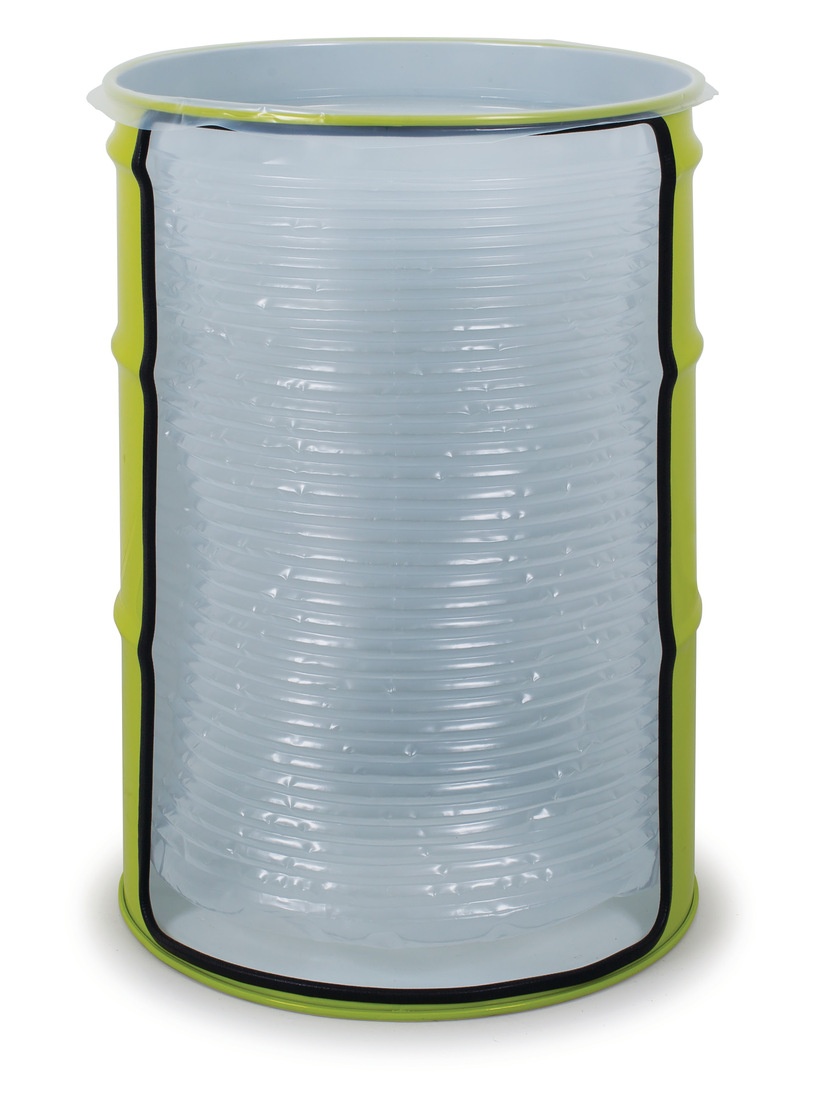 When it comes to problems with drums, liners can hold the line.
Steel and plastic drums, from 12 to 55 gallons, have long been a popular way to ship bulk food ingredients. They are sturdy and relatively easy to store and handle. However, they also present certain challenges. They can be hard to evacuate completely; cleaning and reconditioning them is labor-intensive; and products that are abrasive, high in acid, or otherwise aggressive can wear them down, requiring expensive replacement.
Drum liners can help mitigate or even eliminate these problems.
Made from flexible or semi-rigid polymers, drum liners protect both the drum and the product inside. They make cleaning easier, and can even remove the need for it entirely in certain closed-loop applications. They serve as an additional barrier for the product, protecting it from both contaminants on the drum's inside walls and the outside world in general. They also keep the drum from constant contact with the product, extending its life and making it a better candidate for reconditioning or recycling when it does reach the end of its usefulness.
CDF Corp. makes a range of drum liners to fit all the relevant variables in a drum application: product type and viscosity, sanitary requirements, static hazards, and evacuation method. Straight-sided liners are available for 12-, 16-, 30- and 55-gallon drums. For 55-gallon drums (the most common bulk shipment size), four structural variations are available:
Straight-sided: This is most often recommended for highly viscous products that must be evacuated by a pump with a follower plate that descends into the drum, squeezing the product upward.
Accordion liners: These have pleats that allow them to adjust in height. They are suitable for users who have to fill drums of varying heights and do not want to store multiple sizes of liners.
Combination liners: These have sides that combine a band of accordion pleats with straight walls. They are good for users who have to use a follower-plate pump but need to accommodate different drum heights.
Vented inserts: These liners include four holes near the top to vent trapped air during a fill, allowing drums to be filled with the lid on.
Other specialized liners include anti-static liners, which are designed to eliminate static that can build up during filling with powder and become a nuisance (or worse), and hot-fill liners that can withstand temperatures of up to 350°F.
CDF Corp. also has useful accessories for drum filling, including strainer inserts, interior and exterior lid covers, and dust caps.
For more information on the benefits and options of drum liners, download our corporate brochure.