Convenience, Ease, and Efficiency for F&B Applications
Having the world at their fingertips with the click of a keystroke, consumers are better informed than ever. With this awareness comes influence—and not simply on other consumers, but on how B2B companies do business, including the products they design. In the packaging world, one word sums up the imperative consumers and B2B customers are searching for: flexibility.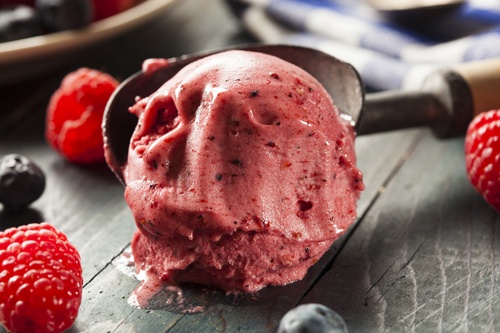 In the home and business sectors of our lives, today's on-the-move culture wants (needs) convenient options for the dispensing and transporting of food and beverage. Consumers prefer the utility and efficiency that flexible packaging brings to their lives—think of juice pouches for the kids; soft-sided, collapsible, multi-use water bottles; stand-up, dispensable ice cream packages; or resealable wine or soup containers.
Of course, the desire for this level of convenience and efficiency transfers perfectly well to the foodservice and bulk products sectors, largely in the bag-in-box format—or our new Meta® Pail system. The consumer at home, the corporate food and beverage manufacturer and distributor, and the end-use customer at the local restaurant or F&B producer all look for the same properties and benefits from their flexible packaging—among them are the needs for:
Food safety
Extended shelf life
Ease of use and handling
Dispensability
Resealability
Durability
Mobility and transport convenience
Decrease product residual and waste—full evacuation from packaging
Positive sustainability profile for packaging
Producing Packaging for B2B Customers in the F&B Industry
Flexible packaging describes much more than just the physical aspects of what we produce for B2B customers at CDF Corporation. Flexible packaging also allows customers to fill without trapping air, gurgling, and sloshing. But what truly makes our flexible packaging "flexible" is the increasing number of applications they are being used for in the food and beverage sector. Flexible packaging has long proven its value in the wine industry. Now, more and more forward-thinking companies are considering its uses for other food products, including dairy.
In fact, while its use extends far beyond food and beverage purposes, it's perfectly suited for the many products in the F&B industry:
Solids and dry goods: croutons, diced fruit, frozen fruit, spices, pet food
Semi-Viscous: sauces, dressings, condiments (mayonnaise, pickles, relish), bakery goods (flavorings, fillings, frosting, toppings, puree, compote), and more
Liquids: dairy (yogurt, cheese, ice cream, sweetened condensed milk), dyes, pigments, and more
The Near Perfect, Certified Safe Container for Foods
Our bag-in-box solutions are manufactured in a clean environment, using state-of-the-art equipment. We use the highest caliber of quality control standards, ensuring ultimate reliability. Only we offer the proprietary CDF1 Smart Seal Technology. This optimizes precision and consistency through monitoring the temperature, time, and pressure of every seal on every liner.
CDF uses SCADA software, which allows us to store data on every seal of every bag we produce. This system provides us the ability to completely verify and validate every bag made, both at the time it was produced, and any time later. Our CheertainerÒ is a form-fit bag that provides a custom fit to the box. The Cheertainer's design allows for faster evacuation and significantly reduced flex-cracking. It can utilize manual, semi-automatic, and fully automatic fill lines for form-fit bags.
In addition, our bag-in-box solutions meet UN standards as certified by an independent DOT UN third-party certification agency, and they adhere to Safe Quality Food (SQF) standards and certification: SQF Level 2 Certified with active HACCP plans. Our film is compliant with FDA regulations and no allergens are used in our process. We are also compliant with all applicable local, state, and federal regulations.
Learn about Meta KD8 with Smart Pail Inside!
Flexible Packaging Makes Sense and Saves Dollars
There are significant reasons flexible packaging makes sense.
When replacing rigid packages of similar size, flexible packaging uses significantly less plastic, and on average, costs notably less. This not only makes it more cost-effective but also more environmentally friendly than rigid plastic containers.
It saves space every step of the way. From manufacturing through shipping to shelf space, our flexible storage solutions use space efficiently. This is particularly valuable when products must be kept refrigerated.
More efficient use of space translates into less shipping costs and fewer trips delivering products. Empty flexible containers ship flat, using much less space. Even filled, they are more space efficient than rigid container alternatives.
Our UN-certified bag-in-box design requirements successfully endure the four rigorous performance tests: dropping, stacking, vibration, and Cobb water absorption.
The outer packaging portion of our flexible packaging solutions provides unique branding opportunities to set your products apart.
Innovative, Efficient, and Effective
Sustainable and eco-friendly flexible packaging helps lower costs while improving overall efficiency and performance. It's no surprise that traditional packaging is being replaced at increasing rates. This all translates to happier customers throughout the supply chain, including consumers.
CDF Corporation is a family-owned company distributing flexible packaging solutions worldwide. Our products are being used for paints, cosmetics, lubricants, inks, and are FDA approved for foods and beverages. Discover why more and more companies in the food and beverage industry are choosing the benefits of flexible packaging from CDF Corporation. They know how innovative, efficient, and effective it is.
Disrupting the Packaging Industry
We set out to disrupt the packaging industry with concerted efforts to meet the needs of our customers while also taking care of the planet. CDF Corporation has a long history of innovation in flexible packaging, from accordion inserts to unique IBC liner valves. CDF's high level of expertise and service ensure a reliable partner for custom food packaging. As an SQF-certified facility, CDF has your food packaging needs covered. Download our Meta KD8 with Smart Pail brochure for more details about this innovative packaging system.