When bad things happen upstream, those downstream suffer.
So the downstream people have a vested interest in making sure that the upstream people do things right.
That is the theory behind SQF (Safe Quality Food), an initiative to assure everyone along the food supply chain that what they buy meets quality and safety standards. SQF is a certification program administered by the nonprofit SQF Institute and recognized by the Global Food Safety Initiative. GFSI is an organization of about 400 food manufacturers and retailers worldwide that determines which food safety certifications are acceptable to its members and, by implication, to the industry at large.
In the United States, SQF is administered by the Food Marketing Institute (FMI), the leading trade organization for food retailers. FMI maintains a database of SQF-certified food manufacturers for its retailer members. It also hosts an annual Safe Quality Food International Conference to introduce new safety- and quality-related technologies, tools, and potential partners.
Sarah Malenich, the SQF Institute's senior manager for sales and marketing notes:
"Obtaining SQF certification isn't just about protecting consumers, food service providers, and retailers. It's also about protecting the producers themselves. SQF Certification not only gives growers assurances that the food they're selling has been produced to the highest possible standards, it also puts their contact information in an instantly accessible database that retail and foodservice buyers around the world can look to for suppliers they can trust."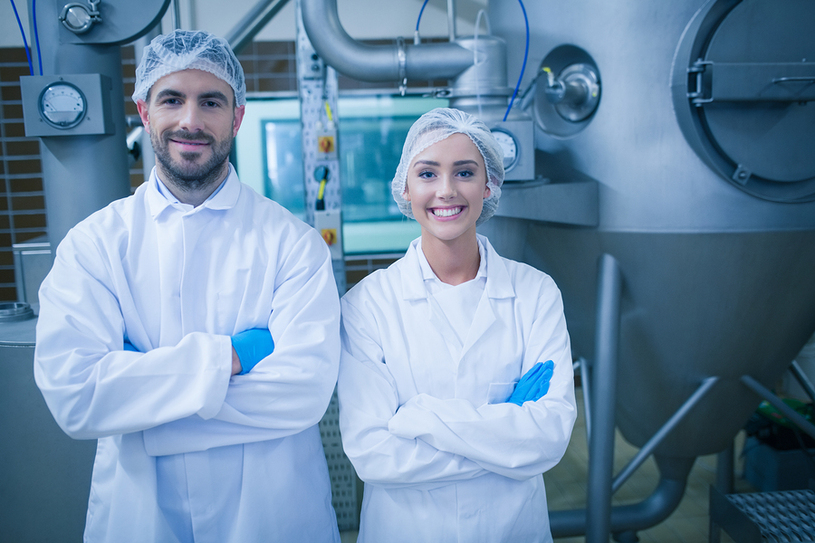 The SQF program operates on three levels. Level 1 is the most basic; it is appropriate for operations with inherently low levels of risk and is not recognized by GFSI. Level 2, unlike Level 1, incorporates elements of the HACCP approach (Hazard Analysis of Critical Control Points) and is the most common level. Level 3, the most advanced, incorporates elements of quality management with food safety management.
All manufacturers must meet certain basic requirements for a HACCP-compatible Level 2 operation. These include (but are not limited to): management commitment, documented control and records, approved suppliers, corrective and preventive action, internal audits, validation and verification, and recall or withdrawal strategies.
As retailers insist on SQF-certified products from manufacturers, the manufacturers are also requiring SQF certification from suppliers, including packaging suppliers. Food packaging has its own "module" within the industry-specific set of modules that further define SQF requirements.
CDF Corp. has achieved Level 2 SQF certification for the drum and pail liners, intermediate bulk container liners, bag-in-box liners and other flexible packaging manufactured at both of its facilities. Containers used as retail packages, like bag-in-box, would have to have SQF certification to be used at an SQF food manufacturing facility. Managers of such facilities might well insist on its suppliers using SQF-certified packaging, such as IBC liners, for their ingredients.
To maintain its SQF certification, CDF has 30 quality and safety programs in place, including: document control, monthly management audits, pest control, chemical control, training, quality control, customer quality/complaint management, traceability, hold and release protocol, handling of glass and brittle plastics, sanitation, and maintenance.
To learn more about our SQF-certified products, download our corporate brochure today.
http://www.cdf1.com/wp-content/uploads/2017/12/food-packaging.jpg
380
815
cdfadmin
http://www.cdf1.com/wp-content/uploads/2020/08/cdf_logo-300x138_optomized-300x138.png
cdfadmin
2017-12-06 08:00:28
2018-01-04 18:28:39
How to Choose the Right SQF Level for Flexible Food Packaging