Customer and client satisfaction don't often happen by accident. More often, satisfaction is accomplished through research, training, implementation and ongoing improvement.  SQF Level 2 certification helps every step along the food chain achieve.
SQF Level 2 Food Safety Management System certification is quite a mouthful. But the bottom line is simple: food safety and reliability through voluntary adherence to industry-wide standards. In flexible packaging, it means integrity all the way.
SQF Level 2 Preps Businesses for FSMA Final Rule Compliance
SQF Level 2 certification is the gold standard for the Food Safety Modernization Act Final Rule and Current Good Manufacturing Practices (CGMP) education and compliance. It prepares the industry for guidelines that are now in force and those on the horizon.
The U.S. Food and Drug Administration says this about the FSMA:
"The FDA Food Safety Modernization Act is the most sweeping reform of our food safety laws in more than 70 years. It was signed into law by President Obama on January 4, 2011."
CGMPs regulate the design, monitoring, and control of manufacturing processes and facilities, says the FDA.
SQF Level 2 Certification supports uniformity in safe food processing, handling, packaging, and distribution guidelines. The program is recognized around the world, says SQF Institute, for "robust food safety control systems" and an ongoing monitoring process that ensures ethical standards dependable, high quality.
Certification Instills Food Safety Confidence
From market to table, people depend on grocery items to nourish, not endanger. The FSMA and CGMPs help protect consumers against inconsistent manufacturing processes and ultimately, unsafe food. SQF Level 2 certification pulls it all together for food processing and packaging industries in an approachable way.
Every link in the food supply chain affects the next, says SQF Institute. Consumers want verifiable evidence of food safety, and so do retailers because safety issues are often difficult to detect just by looking, smelling or even tasting.
Certification is proof that the food was handled with the best level of care that's both known and available at the time. Retailers can stock safe foods, which lets moms and dads serve breakfast, lunch, and dinner with confidence.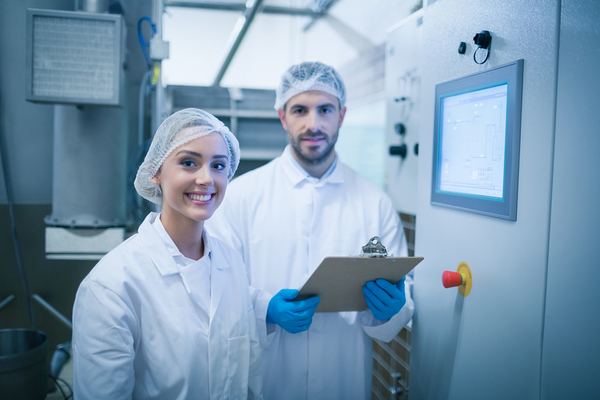 Certification Supports a Great Reputation and Brand Integrity
Regulatory compliance and SQF Level 2 Food Safety Management System certification are brand integrity building blocks. High-quality food and food packaging make clients and customers happy. If it's available every time, it's not an accident; it's the way the company does business.
Certification gives customers certain assurances.
Uniform food processing and packaging
Consistent record-keeping
Continual monitoring for compliance and improvement
Allergen management
Facility training
Process gap analysis
Assurances lead to goodwill, and that makes the company brand as strong as it can be.
Certification is a promise kept. At CDF Corporation, our flexible food packaging is reliable for you and everyone your brand touches. That's why we recently earned our stripes with SQF Level 2 and what we aim for every day.
Download our food packaging product and pricing brochure to learn more about the flexible packaging options available to you and how our integrity helps support your good name.
http://www.cdf1.com/wp-content/uploads/2017/03/flexible-packaging-e1504829634794.jpg
380
815
MediaShower
http://www.cdf1.com/wp-content/uploads/2020/08/cdf_logo-300x138_optomized-300x138.png
MediaShower
2017-03-15 18:14:37
2017-09-08 00:14:05
The Significance of SQF Level 2 Certification in Flexible Packaging